Vehicle Shipping To or From Texas
Texas is the second largest state in terms of size and population. As of 2015 US Census estimates, the population was at 27, 469,114, a 9.2 percent population increase since 2010. 16.5 percent of the population are foreign born and women account for 64.4 percent of the total civilian labor force. There has been mass immigration into Texas, both from abroad and other states, with cities such as Houston registering the second highest number of additional residents in a metropolitan area from July 2014 to July 2015.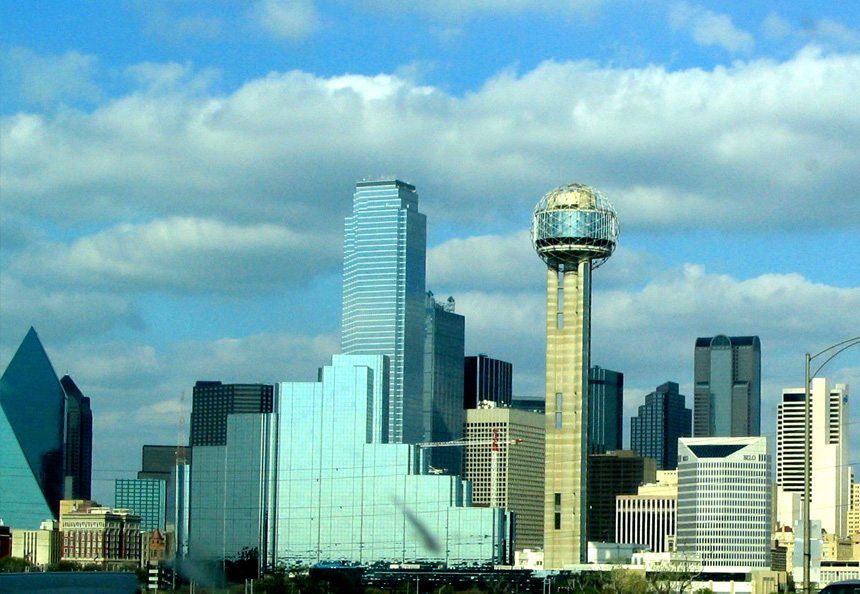 | From | To | Rate |
| --- | --- | --- |
| Grape Creek, TX | Bonita Springs, FL | $1140 |
| Ingleside, TX | Round Rock, TX | $340 |
| Kansas City, KS | Lubbock, TX | $615 |
| Jacksonville, FL | Killeen, TX | $620 |
| Harlingen, TX | Harlingen, TX | $375 |
| San Diego, CA | Houston, TX | $865 |
| CORP CHRISTI, TX | IND CRK VLG, FL | $1010 |
| Reading, PA | Houston, TX | $1040 |
| Yorba Linda, CA | Carthage, TX | $2260 |
| Austin, TX | Chicago, IL | $740 |
Texas is the second largest state in terms of size and population. As of 2015 US Census estimates, the population was at 27, 469,114, a 9.2 percent population increase since 2010. 16.5 percent of the population are foreign born and women account for 64.4 percent of the total civilian labor force. There has been mass immigration into Texas, both from abroad and other states, with cities such as Houston registering the second highest number of additional residents in a metropolitan area from July 2014 to July 2015. We see that by the amount of orders for auto transport received in the last year alone. Four of the top ten fastest growing cities, Georgetown, New Braunfels, Frisco and Pearland, are located within the southern state. Suburban areas are also receiving record number of additional residents. The uptick in population is mostly due to the fast rate of economic recovery and development leading to an increase in jobs. In addition, natural increases are significantly high. However, rural areas have been hit hard by consolidation in the agricultural sector, leading to population drops.
Weather and climate
Temperatures vary greatly across the state with four distinct climatic regions. The Gulf Coast in the east experiences a maritime climate with rainfall all round. Moving inland, a continental climate is experienced with drier weather in the west. Dallas experiences humid and warm summers. The Northern Plains is mostly semi-arid and may experiences freezing-point temperatures during some winter nights. Heavy rainfall is experienced in April and May in this region. Average temperatures range from 93 to 96ºF during the summer and 54 to 57ºF during winters. However, winter temperatures of the coastal regions are much warmer, ranging from 66 to 72ºF. This is where we ship many of our customer's cars regularly.
Jobs and cost of living
 Five metropolitan areas were ranked in the top ten cities for good jobs. Additionally, the southern state added jobs in 7 out of the 11 major industries. Between February 2014 and February 2014, Texas employment rate increased by 1.4 percent. The unemployment rate is at 4.4 percent as of February 2016 and has remained below the national average for 110 consecutive months. The median salary for residents is $46,000 with most jobs coming from the petroleum industry, health care and utility services. The housing costs are 22 percent lower than the national average but in cities, this trend can vary with Houston being 8 percent higher and Dallas being 2 percent lower. The double taxation due to local taxing could significantly raise sales taxes. However, residents do not pay personal income taxes and corporate income taxes. 
Reasons to live in Texas
The low housing prices, low unemployment rates and high median salaries make it an attractive option for people. The included low tax rates for businesses and income could also have a similar effect. The school districts in this state also perform relatively well and parents can home school their children. There are barely winter seasons in Texas which could attract people who like warm weather. 
Reasons to leave Texas
The fact that there are no income taxes mostly means that there are less government employees and retirement funds for those working in civil service. Additionally, the cities have high rent depending on the proximity to public transport. Others leaving the state are looking for a change of scenery. Regardless of the reason, we are here to help transport their vehicles.
Planning on moving to or moving from Texas with your car? Call us today 800-284-7177 or request a quote here with us today.
State Links:
Texas.gov | The Official Website of the State of Texas
Texas – Wikipedia, the free encyclopedia
Travel Texas
Efficient, Safe, and Experienced in Arlington
Arlington is another great city in texas for auto transport. Being just west of Dallas and east of Fort Worth, it's in a sweet spot that will allow plenty of availability of carriers to take your car to or from the city regardless of the time of year.
Arlington is very interconnected with several highways coming in and out of the city. For example, you have I-30 that goes to Arlington, and east onto Shreveport,LA, Monroe, and Jackson, MS. A short distance away is The 35W which connects to Austin and San Antonio. Even, going West the path runs well. If your vehicle is heading to Odessa or El Paso, ore leaving Texas to go to Tucson, then you are in great ship for a good rate and availability.
Based on population estimates from the year 2017, the city bears a population of about two hundred and twenty-nine thousand, one hundred and four people of diverse backgrounds. There have been very few cases of crime within the vicinity of Arlington, with a safety ration of more than 11% compared to other cities found within the U.S. Another reason relocate there.
Arlington is one of the metropolitan cities in the United States that is found within the state of Texas, one of the largest states in the U.S. The whole landscape of Texas exhibits well-curved landscapes and Arlington is no exception. It is home to famous stadiums the NFL. In addition, Arlington is one of the top largest cities found within the confines of the states based on its population.
Looking to ship your car in or out of Arlington? Let us do the job for you. Call 800-284-7177 or use our free car shipping calculator for an instant rate today.
Dallas  – Ship Your Vehicle To and From
Dallas is huge hub for shipping cars. Thanks to its population, various auto auctions, and residents entering and leaving the state. Dallas auto transport is an ever growing industry as more and more of those relocations occur.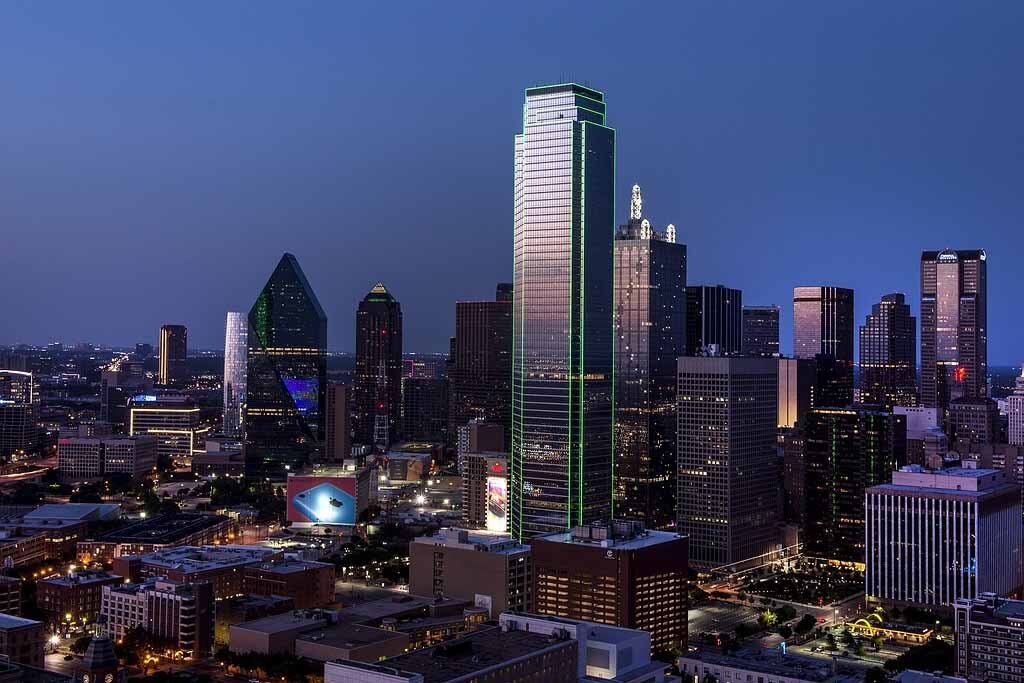 There's no doubt in why it's such a great city. Dallas is a vibrant. Its economy is estimated to be the tenth best in the whole world. Dallas has grown into a modern metropolis from just a hub for cotton and oil processing. Though Dallas has no access to the sea it has a good rail network linking it to other cities. Dallas is the home to many big international companies with some quarters speculating that it may be having the highest number of fortune 500 companies in the United States. Dallas became a business hub by late 19th century. As early as 1909, it already had a 15 storey skyscraper planted on it. Over the years, people from all corners of the world have moved to Dallas turning it into a mosaic of cultures.
Dallas is the home to some of the great professional sport franchises. Mavericks, Texas Rangers and Dallas stars are some of the teams that have ensured the city is entertained all through the year. Dallas is cut into half from east to west by interstate 30 and from north
to south by interstate 35. At the east of Dallas, interstate 635 cuts across. In a nutshell, this great network makes Dallas one of the favorite cities to ship a car. Nearly, there is a road leading to Dallas from all the directions. Ethical shipping brokers make sure that a customer is linked to a car dealer with not much hustle. You can ship a car to or from Dallas all through the year by just hiring an auto shipping company. Anyone shipping cars for a living should definitely take note of the good business environment in Dallas. Dallas has many people who operate carriers in the auto transport business. Auto shippers operate for long kilometers with some of them even moving from Chicago or Los Angeles to Dallas.
Dallas is a great city to Auto shippers who like a hot climate. It has a humid subtropical that is characteristic for the southern plains. During the winter it is cold and more than often snow may fall. Dallas experiences arctic weather as it is not surrounded by mountain ranges, this can lead to extreme variations in temperature. Summers are however hot and humid with the spring colored by the blossoming of flowers. Shipping cars doesn't have to be from state to state but also from city to city. An auto shipper prefers a centralized shipping as it is so expensive to load up several cars from one area then move on to another region to add onto it. Shipping a car should not be time consuming and should be through the shortest route possible so as to save on the costs. The great population in Dallas means that there is a high chance that at any given time there is an auto carrier making a run.
Sources:
Affordable and Professional in Houston
Since houston is pretty populated and loaded with auctions and dealers, it's a prime city for an auto transport company. Many families are relocating to find better work opportunities, there's schools, and at the same time there are many leaving the state as well seeking the same.
There are five main factors to put into consideration when shipping a car. Those are distance, location, type and weight of the vehicle, type of carrier being used to transport, and season. Houston definitely has location. It's also in distance to highways that are considered arteries in the state of Texas. There are carriers everywhere in Houston. That makes where you are shipping from or to be the next decisive factor in the price of the shipment. If it's to another populous city, then you are in great shape for everything to go very quickly and economically for you.In addition, the city is home to one of the largest shipping ports in the world. It's also one of the major contributors in shipping and receiving vehicles from other countries. For these reasons, Houston is definitely one of the best ports from which to ship a car internationally.
Shipping cars in and out of Houston is no big deal because there are almost always shipping trucks going into and out of the city. Also, wherever in Houston you are shipping from or to doesn't matter at all; that's because the city has two beltways that literally encompasses the city. This happens to overcome the traffic congestion in the city and makes carriers' movement along the city asier.Houston is well connected with other cities, counties, and states with its roads such as I-10, I-45, I-69, US 90, US 290, and SH 288 among others. These roads make it easy for our drivers to navigate in and out Houston with ease.
With a land area of 599.59 square miles, Houston, TX is by far the largest city in Texas. Houston has the greatest population among the cities of Texas and is the 4th most populous city in the US—a population of 2.303 million estimated in 2016. Houston is located 266 km east of Austin and 180 km west of the Louisiana border. The city has four major bayous: Buffalo, White Oak, Brays, and Sims, all of which accepts water from the extensive drainage system. Houston is one of the most diverse cities in the US; it has many academic institutions and industries, also has over 90 languages spoken, there are lots of immigrants, and its landscape is quite diverse due to its size and geographic location.
Houston is recognized for oil & natural gas, biomedical research as well as aeronautics, renewable energy sources, and shipping ports. The city is home to 500 prosperous companies and attracts millions of visitors every year. Because of its high population, the large metro areas, and the nice weather, Houston, TX is one of the most famous auto transport destinations. However, due to its being very large in area, the cost of shipping cars in and out of Houston would be considerable, as the distance traveled is a factor that determines the cost to ship a car in the United States.
The large nature of Texas makes it mandatory for people to have their own personal cars to ease transport meaning that more cars will be purchased and moved into Houston.The economic makeup of Houston consists of healthcare, high-tech, manufacturing, heavy retail and service based industries drives residents in.
Our company will provide you with affordable, fast, convenient, reliable and safe transport making sure that your car reaches your destination in time. The availability of freeways, port of Houston and airports makes transport easy and convenient. Let us worry about how your car gets to you while you relax and make that free quote.
Want to know more? Call 800-284-7177 and request a rate to transport your vehicle, or you our free car shipping calculator to get an instant rate today.
Don't take a risk. We do everything in writing upon ordering. We send you a written authorization and price agreement. It's the National Express Price Guarantee! Read More
Shipping Vehicles to and From Fort Worth, Texas
If you are looking for an Auto transport company to ship your car in and out of Fort Worth, consider National Express. Use our affordable and reliable service to get to your new destination.  Count on unparalleled service and excellent communication when handling services your vehicle.
Fort Worth is a great city to study, do business and live in. And if you are considering traveling here, let National Express Auto Transport handle your car delivery. We'll bring it to you conveniently door-to-door. So we make it easy.
An Elaborate Transport Network
The city boasts of having three airports such as Fort Worth international airport, Alliance Airport, and Meacham international airport that connect it to any state, county, and city. Furthermore, it has interstates roads such as I-20, I-45, I-82, I-35E, I-345, I-30, and I-635 among others. These roads make transporting cars in and out Fort Worth easy and manageable.
Moreover, the city also has a railway network, which can be used to transport large freight of cars if you prefer closed transport. Whichever method you prefer, whether is open or closed, air freight, soft ties, door to door shipping or terminal delivery, 1-A Auto Transport, Inc. got you.
Fort Worth History
This city was developed in 1849 by General Williams Jenkins Worth of Mexican-American War as an army
outpost along the banks of Trinity River and was known as "Cowtown" due to its cattle drive history. Due to its key role in communication, transportation, and Midwestern markets and proximity to the Chisholm Trail, the city easily developed into an economic hub.
It was made the Yuma Stage Line eastern terminus for Yuma and the eastern terminus for California
and San Diego for Pacific and Texas railway in the 1870s. In that era, bakeries, saloons, and gambling parlors sprang up. Moreover, the city continued to grow in the 20th century with the U.S. army establishing Camp Bowie, which trained men in Fort Worth.
The growth was also promoted by the discovery of oil, which attracted pipeline and refinery
companies such as Exxon Company, Humble Oil and Sinclair Refining Company prompting the establishment of oil stock exchanges in Fort Worth. Fort Worth continues to celebrate its Wild West heritage and this has its neighbors, referring it as a "Funkytown".
What Makes Fort worth a great City to Transport cars in and out?
Population and Economic Activities
The city has a population of 854,113, according to U.S. Census Bureau and this makes it the 5th and 17th largest city in Texas and U.S., respectively. As a consequence, it has attracted 17, 500 fortune companies such as American Airlines, GE Manufacturing Solutions, Pier 1 Imports, Justin Brands, Acme Brick, and BNSF Railway among others.
Moreover, it has over 80,000 businesses and has been ranked as one of the top business destinations in the world. This has been attributed due to its central U.S location, Pro-business attitude, quality and highly skilled labor force, and cost-effective environment. This environment creates a vibrant atmosphere for people to move in of the city searching for employment, business opportunities or because of job transfers creating a market for Auto shipping companies.
Attractive Sites in Fort Worth
Once you are in this city, you will need your car to enjoy lot activities as it is surrounded by a couple of attraction sites. For instance, you can visit with your family places like Kimbell Art Museum, Amon Carter Museum of American Art, Trinity Park, National Cowgirl Museum and Hall of Fame, Texas Motor Speedway, Fort Worth Zoo, Fort Worth Nature Center, Flight Deck Trampoline Park, Fort Worth Stockyards, and Texas Civil War Museum among other attractive sites.
Moreover, it has vibrant sports teams, which will keep you entertained all season such as Fort worth Texans, Fire, Cats, Vaqueros Fc, Flyers, North Texas Fresh, Braves Cavalry, and Wings.
Higher Learning Centers
Fort Worth has established itself as a great center for education with institutions like Southwestern Baptist Theological Seminary, University of North Texas Health Science Center, Texas Wesleyan University, , Fort Worth campus of the University of Texas and Texas Christian University. With a car, moving in and out of school will be easy and convenient for you. If you are moving from another state to Fort Worth, you can trust A-1 Auto transport Inc. to ship your car in Fort Worth.
Call Us
Ready to get your vehicle shipped in or out of Fort Worth? Call us today 800-284-7177 or use our car shipping calculator today.
Ready to Get Started with National Express?
Our professional team of trained advisors is ready. Call

to speak to yours now.