Auto Shipping Resources, Forms, and Checklists
National Express has created several forms and resources to make it easy for you to ship your vehicle when dealing with a variety of different circumstances.
Find useful documents like absent owner authorization forms for port pick-ups, a vehicle bill of sale template when shipping a vehicle sold to another party, and auto shipping checklists to keep you on track.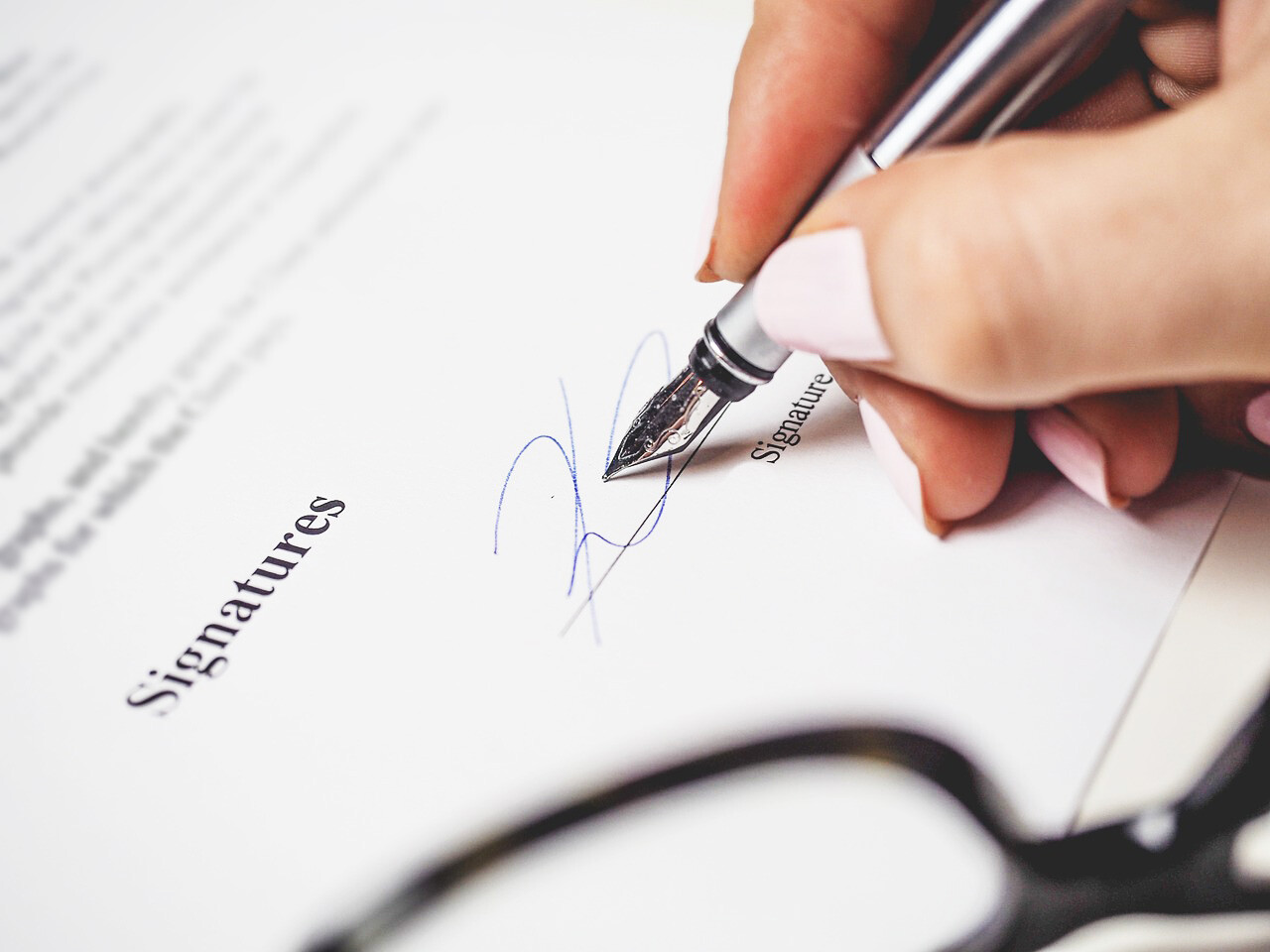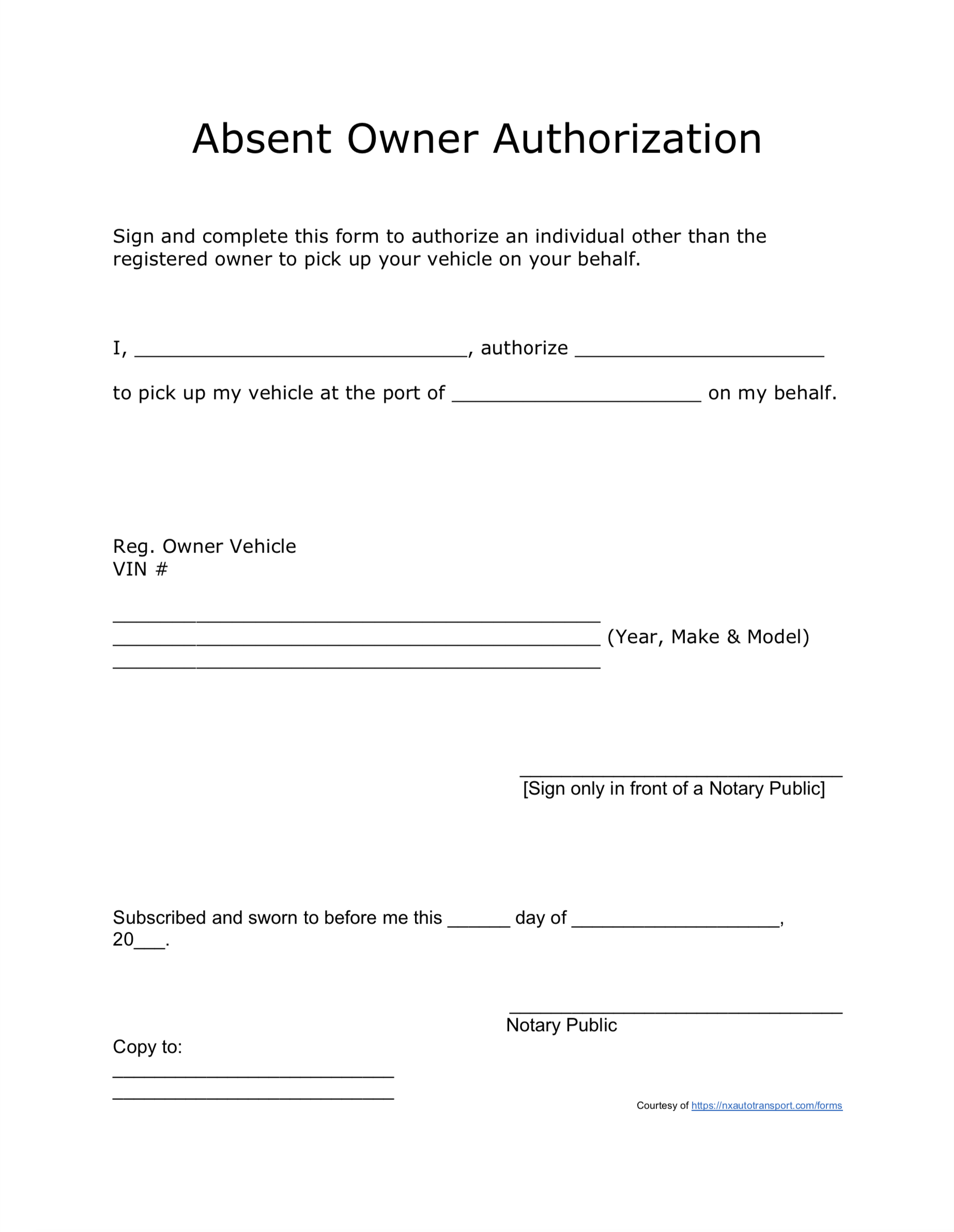 Absent Owner Authorization 
This is one of our most requested forms. It's for an owner who will be "absent" when dropping off their vehicle or picking up a vehicle from a port. In many cases, you may have a friend or family member come to the port to drop off or retrieve your vehicle. You can do so with this form. Download Absent Owner Authorization PDF or you can also download the form as an image.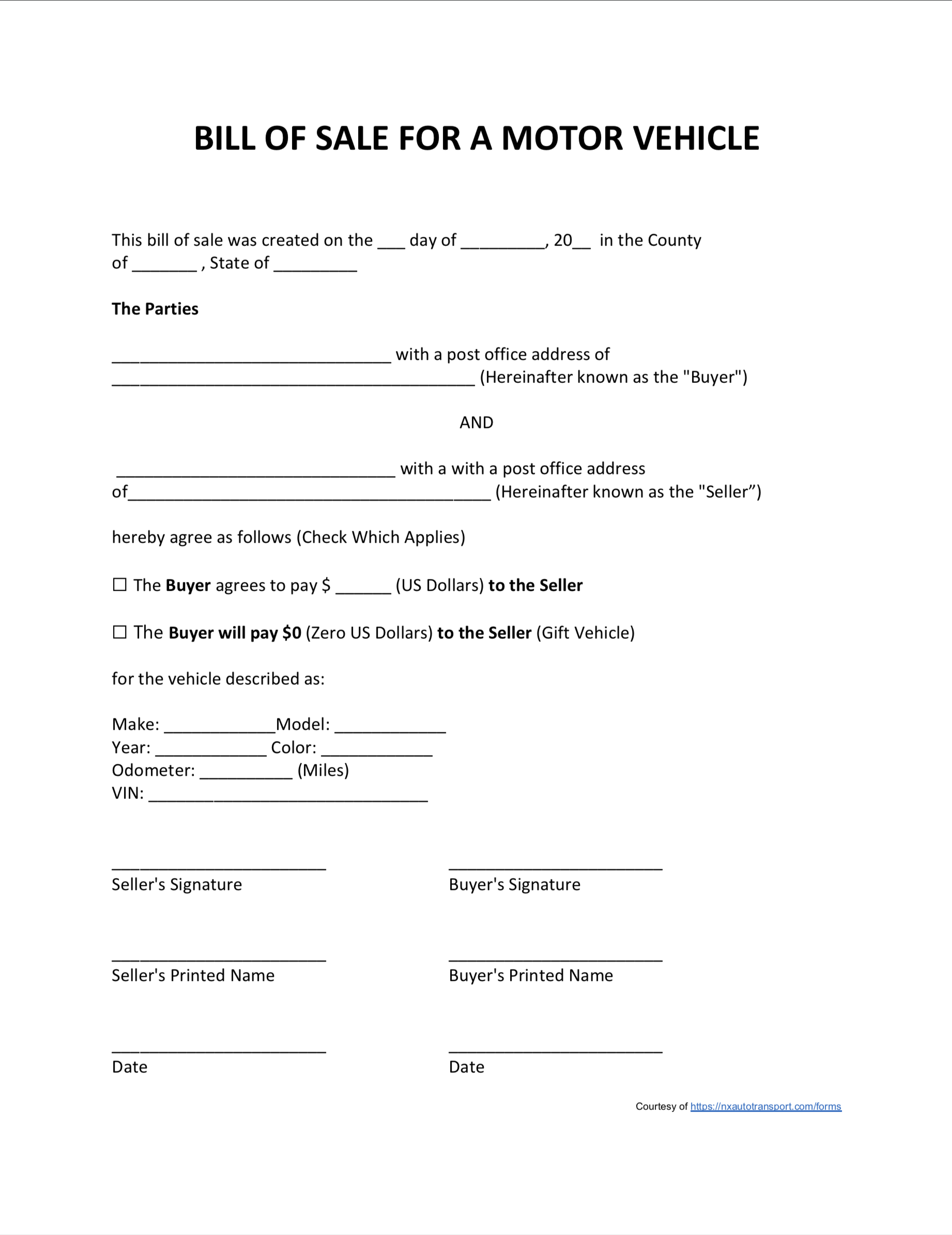 Vehicle Bill of Sale
The vehicle bill of sale is needed in various situations when shipping a vehicle. For example, if you are selling a vehicle and are sending the title to the new owner, most states require a Bill of Sale. For your sale to go smoothly, this form should be notarized by the seller to ensure an easy transfer of title. Another instance would be if you are shipping a vehicle to Hawaii or Puerto Rico. In this case the port will require this if the person picking up the vehicle is taking ownership of the vehicle. This form needs to be accompanied by the title signed over to the new owner. The new owner in this case would present this to the port when picking up the vehicle. In cases dealing with the port, it must be notarized or will not be accepted. Download Vehicle Bill of Sale PDF or you can also download the form as an image.
Auto Transport Bill Of Lading
Carrier doesn't have have this form on them at pickup or delivery? Get it here. This is the inspection report made at the pickup and the delivery. In the rare case there is a damage claim, you will need both the signed pickup and drop. You can download a PDF template of this form. Or you can use this high resolution image version should you need it. To learn more visit our article on the bill of lading.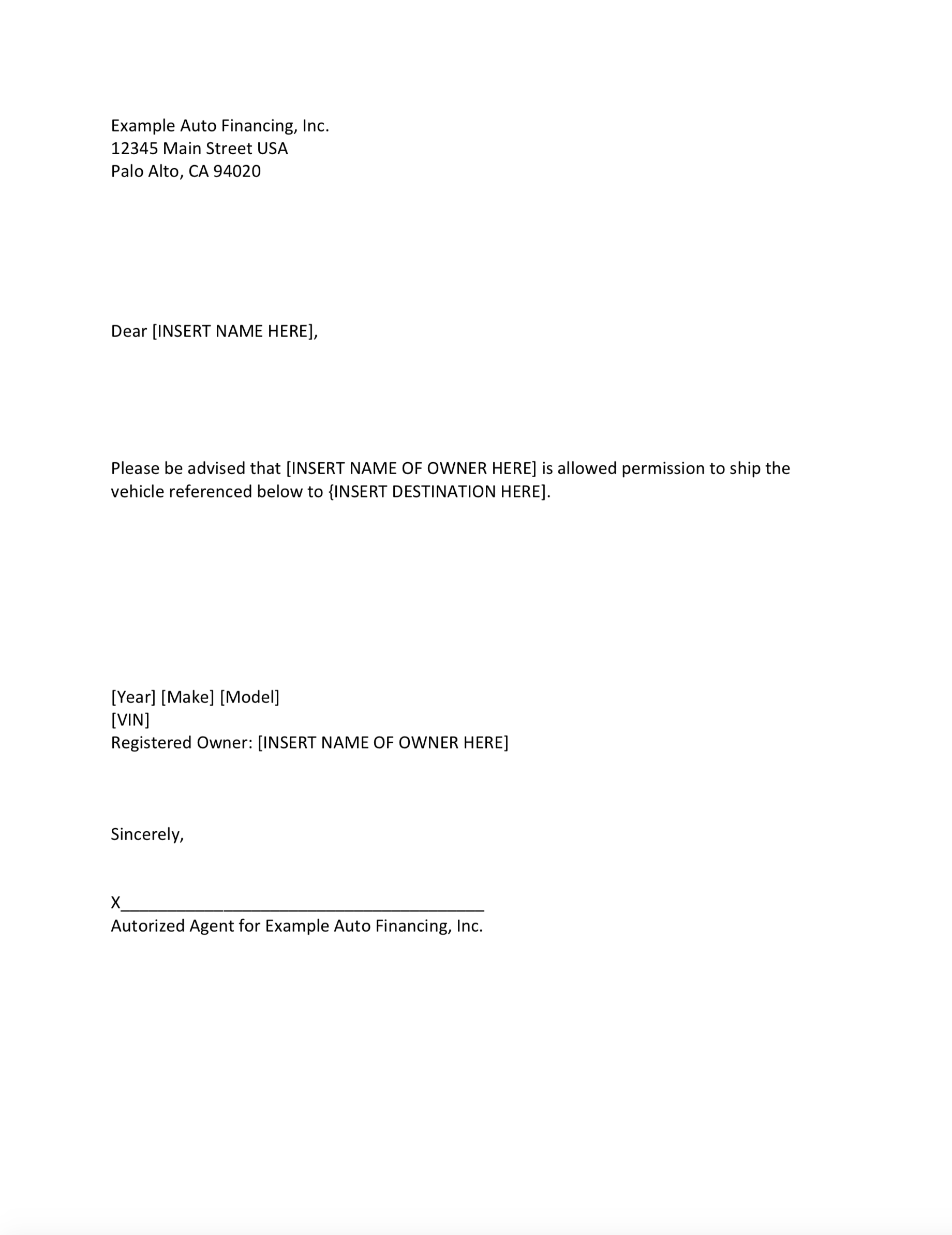 Lienholder Authorization SAMPLE
This is a SAMPLE form to demonstrate what you can expect to receive from your lienholder (bank) when shipping your car from places like Hawaii to the Mainland, or the U.S. to Puerto Rico.  The lender must provide you with this form and this is just an example of what you will receive. Download a copy of the Sample Lienholder Authorization PDF or you can also download as an image.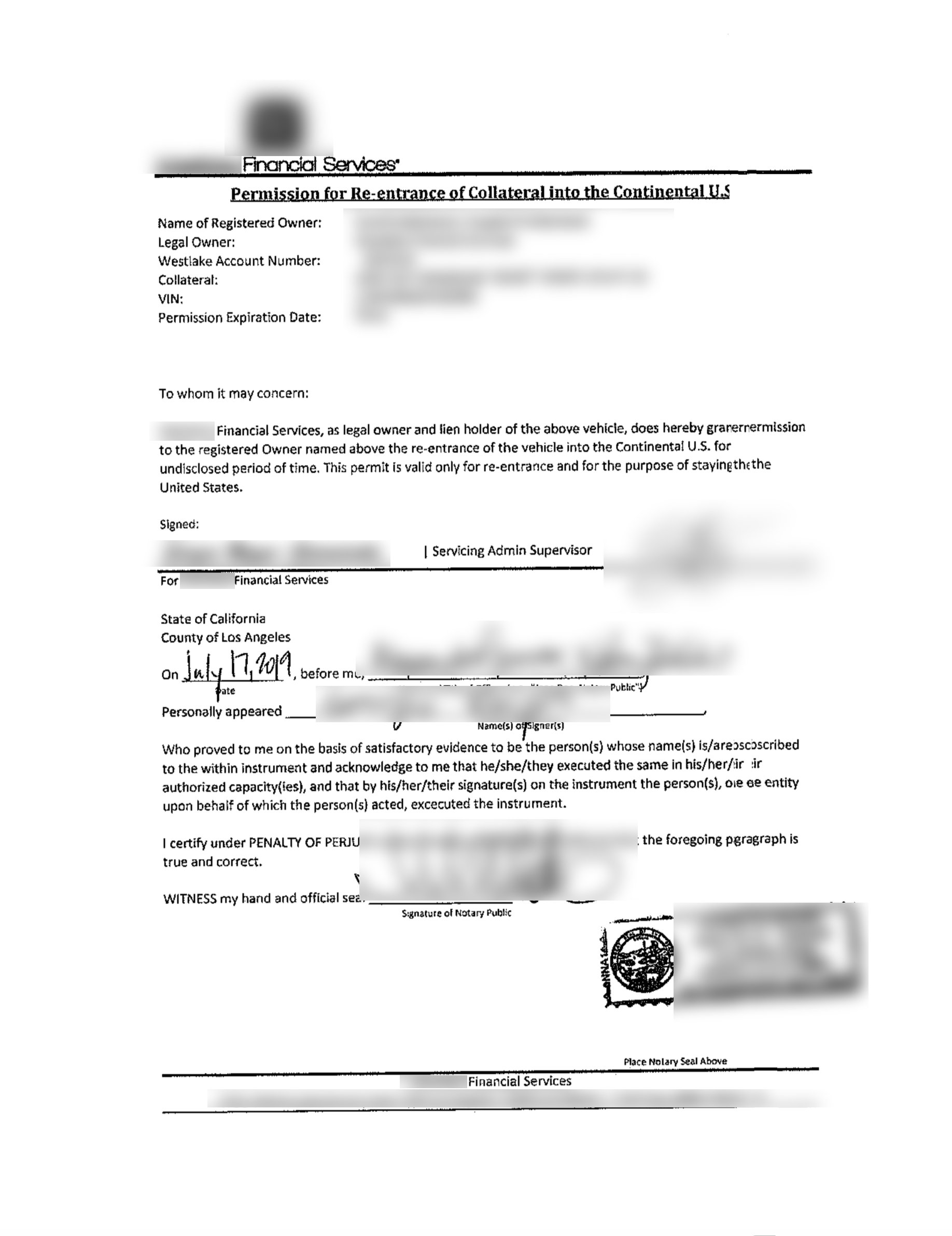 Auto Shipping Checklist
This is our master checklist. This will help you not only prepare for shipping your vehicle, but also to prepare if driving it yourself with cost comparisons!  We even have it packed with great safety tips should you decide on using another company! How's that for throurogh?
We want you to make make the choice that fits you the best, not what benefits us. The goal is for you and your vehicle make it safely to the destination, wherever it may be. Download a copy of our car shipping checklist printable PDF here.
Ready to Get Started with National Express?
Our professional team of trained advisors is ready. Call

to speak to yours now.