Expedited Transport
Our expedited service will pick up a vehicle same or next day. It will be on an open carrier.It is the fastest way to ship a car. Even if you waited until the last minute. Some of our carriers offer team drivers (where available). We have a network of thousands of carriers at your disposal to get your vehicle where it needs to go.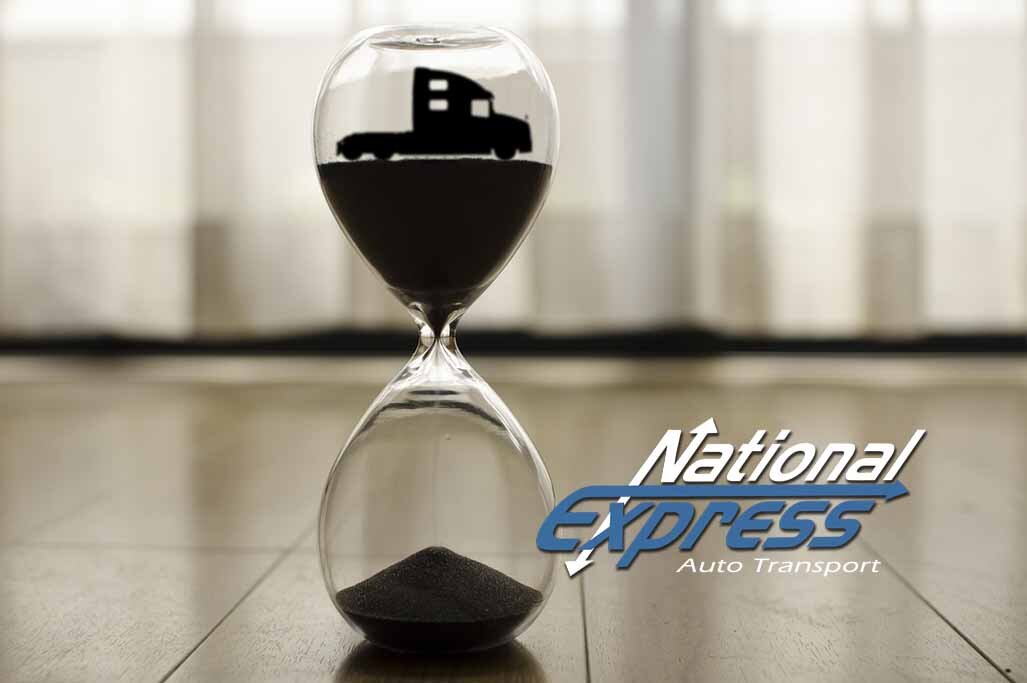 Going with Express or Expedited Pickup
We have special delivery options if you need your car delivered before a certain date or delivered in a shorter period of time than normal. If you want same or next day service, it's considered expedited and that means one of our trucks has to rearrange their schedule in the area to take your car first.Your slightly higher payout will bump cars down the line that are paying less on that carrier. You may not need expedited service at times where there are certain routes that carriers are always circulating and can pick up within 24 hours of ordering. Your advisor will tell you if this is that type of route so you won't needlessly pay more.We'll be glad check this for you beforehand.
National Express is a seasoned auto transport company. We have an endless network of carriers. Expedited rates give your vehicle top priority so you rest assured you'll get picked up as quickly as possible. 
This will require a customized quote. Our advisors will search through our network and determine the rates that our carriers are requesting. Typically, expect to pay $100-200 over the standard rate for expedited. 
Why You Won't Pay Too Much for Expedited Service
National Express doesn't price gouge! Our philosophy relies on honesty and integrity. Expedited rates are fair and mathematically calculated. Not based on your urgency and willingness to open your wallet. Many a time, it's because you have been left behind by another transport company that didn't pick up the vehicle as promised. By now you can be very worried about when you'll get your vehicle. That's where we will make sure to take your situation into account so we can do what's best for you and your situation.
For tight monetary situations, we will (at no additional charge) bid your vehicle out. It can be done incrementally to get you picked up in a hurry. That way, we can get as close to your target price as possible. It's options like these that you will not find anywhere for expedited transport.
An Important Word About Expedited Services
Faster pickup will not always mean faster transit times. There are only so many miles a day a carrier can travel. This is usually around 300-500 miles a day. The only exception to this will be "team drivers". This means the carrier is being driven by two alternating drivers. But this is not very often the case. Although expedited shipping will create more availability by alerting more of our network carriers of a higher paying vehicle, it will not guarantee a truck with 2 drivers will be able take the vehicle. Waiting for one may make your loose more time as one may not appear. 
Ready to Get Started with National Express?
Our professional team of trained advisors is ready.
Call

to speak to yours now.