Auctions can be a great way to get your hands on a vehicle would normally be out of reach if you are on a budget. Dealerships also take advantage of auction deals too. It is one of the most common ways dealers that only specialize in used vehicles obtain low cost inventory that at times may just need some simple repairs or reconditioning, or is just sold off at a great price.
You will first need to find the vehicle you are interested in from one of the popular auction sites. Don't worry about how far it is from you, a transporter can go to any of their locations and bring it right to you..
Working with a Car Auction Shipping Service
If you won the bid on a vehicle, an auto transport company that works with auction houses like IAA, Copart, Manheim, Adesa, and Mecum, to name a few. Although there are many options, there will only be a select few that will have the expertise needed.
Getting The Cost to Ship a Car from an Auction
You can begin by reading all about how auto shipping works to get started. In the meantime, you can also take a moment and find a price with a quote from our calculator. It's always a great idea to take a look at what options are out there for shipping. When looking for rates, always carefully look at the reviews for whomever you are considering to use.
Ordering the Transport for Your Auction Vehicle
To authorize pickup, a buyer number, lot number, and gate pass (if applicable). Usually Adesa and Manheim will use gate passes, while Copart and IAA are ok with just the bidder number and number.
All payments to the auction must clear for the vehicle to be released. Disclosing the condition of the vehicle is critical.  Running vehicles will go on any normal carrier, however inoperable or salvage vehicles will require special arrangements that can cost more.  Most pickups in metro areas occur in 1-3 days, and the national average cost is $.70 a mile.
How Auction Vehicles are Hauled
A vehicle such as a car, truck, van, or SUV can be hauled from any auction as it would other location like your home or a business. It's just a matter of having all the information on the vehicle in order and assuring all payments to the auction have cleared. This way the vehicle is released for pickup.
Some of the larger auctions like Copart offer shipping that's more expensive. You do not need to go with their shipping serice and are free to pick a nationwide auto shipping company. With over 18,000 carriers in the network nationwide, there is no need to pay more just to do it with them. So it is cost effective to way to ship your car from the auction lot.
A running vehicle can ship on a normal open car carrier right to your home, shop, or showroom. This can be to the next town or from one state to another.
Obviously, Just keep in mind that the cost of shipping will be affected and you will need a quote.
Once you win the bid you will need for the transaction to clear but that is no reason to wait to arrange your auto shipping. The auctions only give you 3 days to pick up your vehicle. The faster you lock down auto shipping for an auction car, the better. Remember to have the bidder number and the lot number.
If you are going through an auto auction broker like Bidfor.me or A Better Bid, they will have to disclose their buyer number to you.  
How Much Does it Cost to Ship a Running Car from an Auction?
Auto auction transport for an inoperable Vehicle will cost  $1.00 a mile for anywhere from 1-500 miles. So, a 400 mile trip would cost $400, let's say. The cost per mile always goes down the longer the distance, but the miles of course will add up. So for example, shipping an auction car that does not run for 1000 miles drops it to $0.70-0.75 cents a mile, or $700. 
It's very important to understand that not all vehicles will need the same type of carrier. If the vehicle does not run, is oversized, or in pieces there will be additional considerations.
Non-Running / Inoperable Auction Shipping of Auction Cars
Many cars at the auction don't run and drive. They are considered inoperable. That's part of why you can get such great deals. But it is critical that your auto shipper knows about it.
If the If the vehicle does not start but rolls and steers, the carrier will need to move it with a winch. This needs to be specified and usually requires an additional fee for the work involved.
If the vehicle does not start, roll, or steer it will most likely be forklifted on. Most auctions can do this easily. A mistake many buyers make is failing to have unloading assistance for these vehicles when they drive. These non-runners cannot be moved with a winch because the wheels are either locked or the damage is impeding the vehicle from rolling. This means they will not be able to roll the vehicle off. You may need to have a tow truck or forklift ready at the location on the day of delivery.
If you are delivering a non-runner to a residence, please make proper arrangements for the vehicle to arrive by communicating all the details.
How Much Does it Cost Ship an Inoperable Car from an Auction?
Auto auction transport for an Inoperable Vehicle will cost  $1.25 per mile for 1-500 miles. So, a 400 mile trip would cost $500. The cost per mile goes down the longer the distance, but the miles add up. Shipping an auction car that does not run for 1000 miles drops it to $.90 cents a mile, or $750.  Get an instant quote with our calculator.
Should you go with Open or Enclosed Shipping ?
When getting started., you will find mostly the open transporter is used because it's the cheapest way to ship a car. You will also see many offer enclosed carrier options for hauling from the auto auction.
There are all kinds of vehicles available, from daily drivers to classics or exotics. Just like any other type of transport, you can decide based on the value and the condition. Remember, enclosed shipping is anywhere from 30-60% more. But just because it's an auction car being shipped, does not mean that it doesn't need the extra protection. Most shipping takes a few days depending on distance.
Remember, if you are going to drive this car on a daily basis like taking the kids to school or buying groceries, open is just fine. 
Shipping an Auction Vehicle with Exposed Interiors or Parts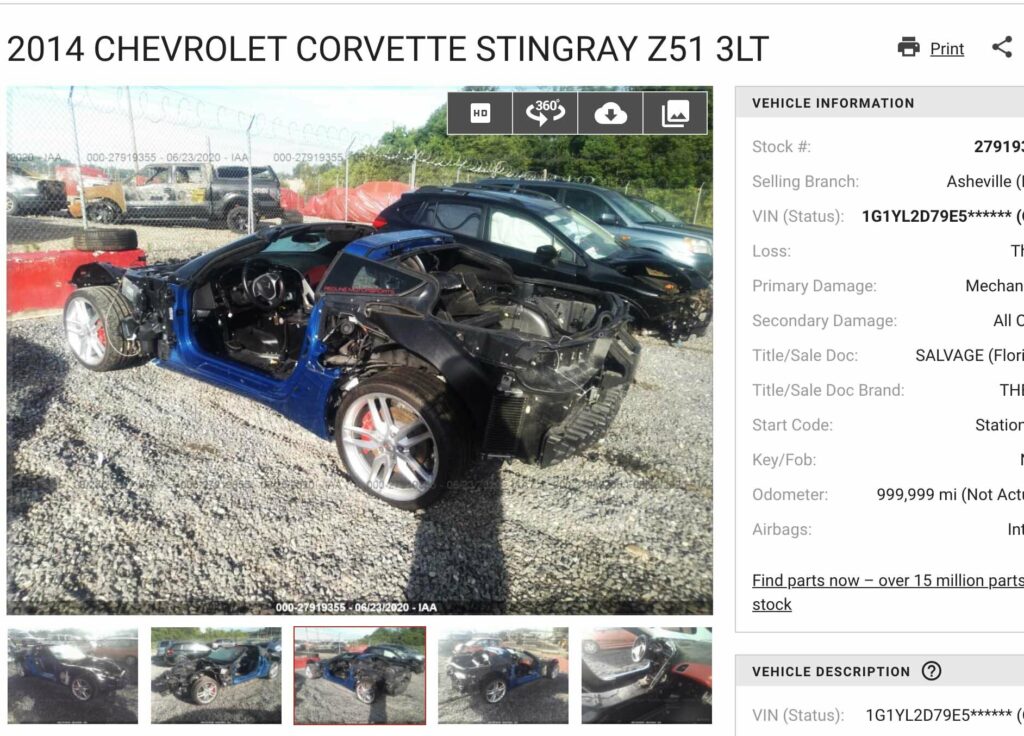 If you are shipping a vehicle from an auction that has an exposed interior or engine bay, you may consider enclosed shipping to protect sensitive parts like leather, electronics, and engine parts. Enclosed carriers are capable of moving vehicles that do not run as well. So, if the auction purchase is a non-running project, you can still ship.
The key is to inform the auction auto shipper what the situation is. The more information provided, the better and faster the result.
Dealers and Resellers Need Auction Auto Shippers
A lot of the time auto dealers come to are buying vehicles to recondition and resell from auctions.  Shipping is available for dealerships throughout the continental U.S., including multi-car options with great discounts.  Just like with any other buyer, it's necessary to have the  buyer number, lot number, and gate pass if applicable. These quotes are based on the volume the dealership sends in.
Have National Express do All The Work
Once your vehicle is paid for at the auction, you can arrange for us to come get it. Since we are licensed and insured carriers we are allowed to enter the auction and pick up a vehicle on your behalf.
As mentioned some auctions do ship cars but are much more expensive. But did you know they use the same network an auto transport company does but still charge a lot more? The reason they are more expensive with them is because they pay top dollar to the carrier, sometimes even double to move it fast and not search out a reasonably priced carrier.
In our carrier network, we have various carriers that are constantly in the area of the auto auctions. For the most part, they travel from that area to specific routes on a regular basis. Meaning, you don't wait extra time for your auction auto transport to occur just because you are not getting it from them directly.
Where it becomes a hassle is if you are still shopping around picking just any transport company that can perform that service. Then it will be a trial and error situation and time here is literally money because of possible storage fees. However with National Express we have extensive experience in working with auctions and have a variety of clientele that use us exclusively because of our reputation with timely service, fast response, and efficient delivery.