IAA is one of the largest car auctions in the country. With locations all over the US, there are thousands of great, salvage, wholesale, and insurance vehicles for sale. From overflows of new inventory from manufacturers, to a vast accumulation of used vehicles from a variety of partners.
There are generally two ways to ship cars from IAA. The first way is using their own shipping with IAA transport services. After you've purchased an IAA car, you can have it delivered directly with them to your desired delivery location with IAA Transport Services. However, you will pay a much higher price when shipping with the auction than procuring your own auto transportation services.
When shipping a vehicle purchased at IAA with an auto transport company, rates are significantly cheaper, as competition between car shipping companies make for much lower rates.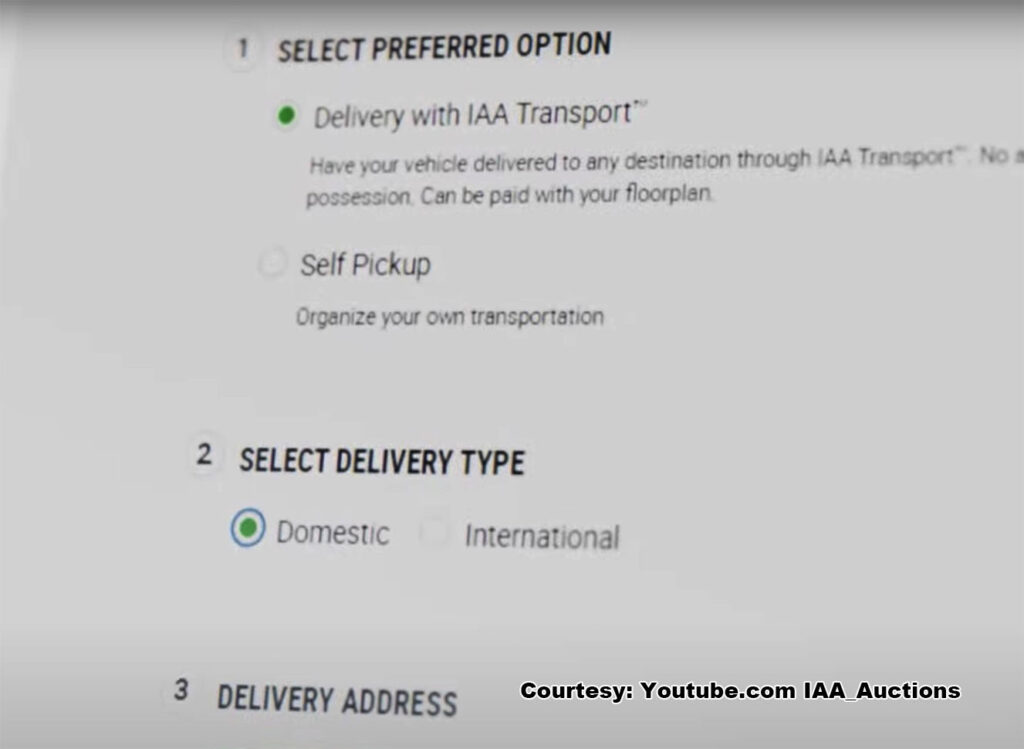 How You Can Save Money when Buying Cars form IAA Auto Auctions
Auctions like IAA, are not in the business of car shipping. They are an auto auction, not a transporter. As a result, they IAA is not interested in finding their customers cheap car shipping, rather to get your vehicle loaded and off their lot as quickly as possible to make room for new inventory. Carriers part of the IAA Tow Network, are paid a premium to provide the the fastest possible pick up.
However, you can take advantage of their built in shipping and save some money by budding at an IAA location close by you. The farther you are from the IAA auction, the more shipping cars will cost. So, if you are able to find your preferred vehicle close to you, it is a great idea to do so. Take a look at all IAA Locations for your vehicle when bidding.
Ship Your Vehicle From IAA with an Auto Transport Company
As mentioned, if you are a buyer shipping with an auto transport company, it is much cheaper than going with IAA's own solution. Since IAA's primary business it auto auctions, getting economical car shipping can take a back seat to streamlining the bidding process. That's why having your vehicle delivered with shipping companies can provide you the lowest price. It's important to be aware that you can set up your own 3rd party shipping to car transported anywhere in the country.
Distance
Cost Per mile
Sample Rate
500 Miles
$1.00
$500
1000 Miles
$0.75
$750
2000 Miles
$0.55
$1,100
2,500 Miles
$0.50
$1.25
Example table of car shipping costs from IAA using an auto transport company
Costs per mile are averages and do not take into account many variables such as city vs. rural, etc.
Benefits and Drawbacks to Using Car Transportation Services
The most obvious benefit towards using a shipping company is how much less it costs. If you are purchasing an auto auction vehicle from IAA to get it to resale condition, every penny counts. You also have the benefit of being able to pick who takes your IAA vehicle. Another benefit is the ability of a tow truck or open trailers to make better efforts to deliver to other locations in the country or tight neighborhoods that IAA may not. Also if you have bid on multiple vehicles, they can take those together, whereas with IAA Transport, they may ship at separate times.
The drawbacks for buyers are less than the benefits, but may weight differently for you depending on your situation. One drawback is the possibility of storage fees from the IAA auto auction. Auto transport is not perfect science, so it's possible you may pay storage fees if a carrier can't be sourced quickly. Whereas if IAA Transportation has that problem, you do not get billed storage fees for vehicles waiting.
If you do go with an auto transporter to procure your own transportation, be prepared to ship your vehicle. Make sure you get your gate pass or stock number to the car shipping company. The IAA auction is great about sending you your title and other documentation by mail, however the carrier can take it as well.
The IAA auction will only give you only 3 days to pick up a vehicle. That's very little time in the auto shipping world, so the moment you win the auction, book your auto shipping immediately. Know how long the process takes so you don't incur any surprises.
We Handle Various Situations at IAA
Many car auctions actually know our company by name , including the staff at IAA. We have taken vehicle after vehicle from Insurance Auto Auctions locations. Salvage, Non-Running or a running, National Express does it day in and day out and can deliver excellent service every time. We know all about loading cars from IAA. All the work is done for you so you can be at ease. If you are one of the hundreds private buyers and dealers looking to shipping from IAA, we are your best option. Our drivers have the training and equipment.
It's important to note that if you are a buyer of an auction vehicle is a non-runner that does not have wheels, keys, or is otherwise immobile, it may require flatbed car shipping, and a tow truck to unload. Contact us so we can help .We have moved everything from regular vehicles to a rolling shell.
What Do I Need to Ship a Car Purchased at IAA?
If setting up auto transportation with a shipping company, you will need the following:
Buyer Number
Stock Number
Vehicle Vin Number
To find your buyer number, enter your IAA profile. The stock number is located under the vehicle information section under the auctions you have won. After the bid is won and you purchase the car, the entire VIN is revealed. After payment is cleared, you are ready for transport.
Should I Use an Enclosed Trailer When Shipping a Car from the IAA Auction?
This will very much have to do with your situation.
If your auction vehicle condition has parts of the car removed which expose sensitive parts, then it is highly recommended you use enclosed transportation. An exposed interior could get rained on to site one example. If you are not sure if the vehicle could sustain additional damage, then you can use enclosed to guarantee the car arrives in the same condition as when vehicle pickup occurred.
Are you ready to schedule your car shipping with us? Go online or contact us with the details at 800-284-7177 and hire us for delivery if you IAA auction car today. You can also get a free quote with our car shipping calculator.
--
Insurance Auto Auctions does not own or manage National Express. We are a third party service provider. Insurance Auto Auctions is not responsible for pick-up delays, damages, or any other shipping concerns when reserving car shipping services with us. Buyers are solely responsible for any storage fees and other associated costs linked to the purchase of all vehicles.