Motorcycle Shipping
You can trust National Express with your motorcycle.  We ship ATV's, trikes, choppers, sport bikes, motorcycles with sidecars, and a variety of custom bikes month after month. We offer both open and enclosed options for transport.  Our service is door-to-door and insured. There are no hidden fees and no upfront costs.  You don't pay the balance of your shipment until the motorcycle is in front of you being delivered. It doesn't get better than that!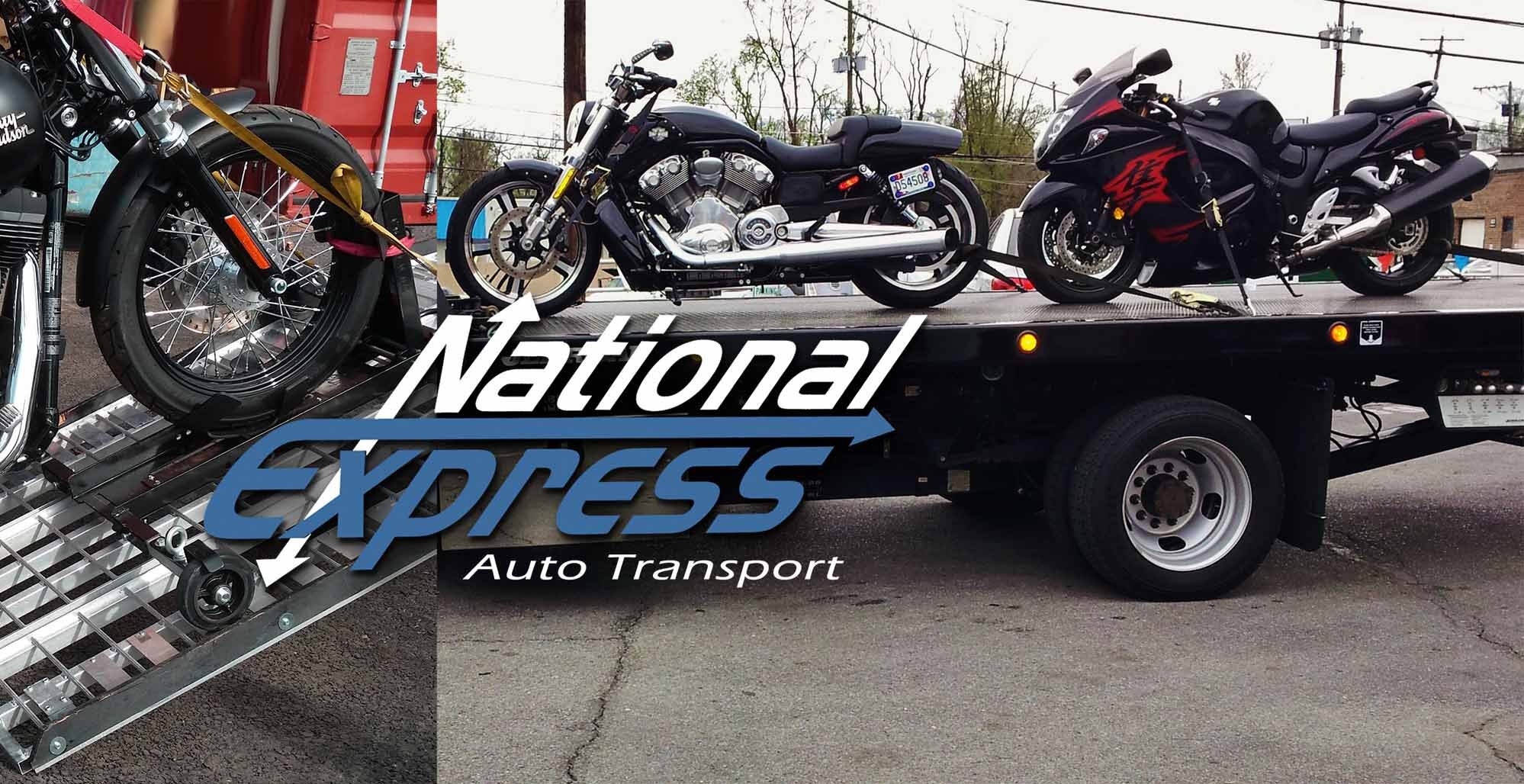 Shipping to a rally, club meet or other venue? No problem. We can deliver to any location of your choosing. Just let us know the details. National Express know our riders expect specialized treatment and we definitely provide the right service for your shipment every time. If you are looking for good and honest service, National Express is here for you.
Ready to Get Started with National Express?
Our professional team of trained advisors is ready.
Call

to speak to yours now.