Shipping your vehicle with auto transport carriers means the company owns the trucks. The company you are hiring is a direct auto transport company handling every step of process. From booking the order, to loading, to then delivering the vehicle. It is the opposite with a broker.
Brokers do not have trucks. So in this case a direct carrier must be found to move your vehicle and will charge a fee for doing so. This is why there are so many trying to deal with a carrier so in that way the pricing and the service is all coming from the same place.
As of 2023 the market continues to be mostly filled with brokers. The average broker fee is $250 +/- per vehicle depending on distance.
It is the currently the most prevalent type of auto transport company. As such, National Express operates in this way to cover the entire country.
Why is it so hard to find a carrier? - If everywhere you go you keep running into brokers, there's a huge reason for that. Carriers are typically not interested in working with the public. With the abundance of brokers, they don't have to. They can pick from an endless list of vehicles from a national marketplace where licensed third party providers list every single car being shipped in the country.
Is a Real Auto Transport Company a Carrier?
The vast majority of legitimate auto transport companies are NOT carriers. This is one of the most misunderstood concepts in auto shipping. Carriers that are available customer-direct are very far and few in between. Typically brokers / agents are in the front lines gathering business for the carriers, while the carriers are moving the vehicles.
This is preferred by carriers as they do not have to work with sales, advertising, or customer service.
What is not a real auto transport company is a lead provider. Many confuse these with brokerages. A real auto transport company has an MC Number and is registered with the FMCSA. So Carriers will fall into that category along with agents only.
Using Auto Transport Carriers - The Benefits
When hiring a carrier that is not a broker, you will be working with a direct auto transport company that will specialize in certain routes or areas of the U.S..
The larger the carrier company, the more routes they will do. However, most will have a niche area they have grown their presence in, so they know it well. You don't have to worry about having your vehicle waiting for a truck. If they take the job it means they will be picking it up usually around when they say they will.
If there is a delay, damage, the carrier is responsible and you are in touch with the parties directly involved. In some cases since you are negotiating with the carrier directly and the pricing can be better. You expect this because there isn't a middle-man fee.
They are an independent car transporter. In many cases however, carriers make room in their business for brokers and discount their rate. Those that choose not to work exclusively with brokers will try to actually gain what they loosing when working with a broker. So pricing can be the same in many cases or even more expensive if you are determined to only work direct.
Because of all the bad experiences caused by small brokers, auto transport without a broker is growing in popularity quickly.
Working with Auto Transport Carriers - The Drawbacks
When searching for a carrier to avoid using brokers (non broker auto shipping), it's possible you will be stuck. Finding a direct auto transport truck yourself that is going from where your vehicle is to where it is going isn't easy. This is the most common problem most run into.
Finding a carrier is possible but can end up being a dead end. The carrier perhaps may not cover that area. They could be weeks away from your desired date for when they show up to service your location.
There are two reasons for this. The first is that many carriers are small owner operators that specialize in a certain area or route. The second is that many are independent car carriers are for hire and run their business on the road, therefore do not maintain an office or staffing for calls. Having an agent feed them business is just plain easier.
Many carriers are very well aware of what brokers charge, so they try to regain that when working with you. So, saving money may not be possible.
The abundance of vehicles listed by brokers make it easier for a carrier to choose to work this way. They do not have to advertise or deal with customer service. As mentioned, by far these have become the majority of trucks out there. That is why it has become difficult to find a full service carrier, someone that does everything directly.
If you need your vehicle picked up quickly, there needs to be one of these full service carriers nearby. They also have to be going to the vicinity of your destination.
To put it into perspective, if we were to have our own carriers they could be driving everywhere in the country. In those cases, you wouldn't stop seeing our trucks and logos like you would a popular package shipper. So keep that in mind when trying to use carriers, not brokers.
What this means is that typically you will have to make an effort to find a carrier and then most likely have to wait. In this case, using a broker will be much faster. They will have a network of trucks available traveling just about anywhere in the country at their disposal.
Be Aware - Some Direct Carriers Act as Brokers
This is the most common setup in the industry for an actual full service carrier that is actually staffing an office an running a business that advertises.
It makes sense so the carrier can obtain as much clientele as possible since they are competing to be found by the pubic and cannot be everywhere at once.
They will be licensed as both a carrier and a broker. While specializing in a specific route or quadrant of the U.S., the rest will be given to other carriers (brokered out). Therefore, if trying to totally avoid a broker, it may still happen the same way.
If you insist on having it only done with a direct auto transport company, you must ask if they themselves handle that route.
Many times when you contact a company that claim to be carriers they may not mention this to avoid explaining things to you. This can happen because you are looking for a true national auto transport company that provides service everywhere and at any time.
What to Keep in Mind about Finding Direct Auto Transport Carriers
To find a carrier that travels every nook and cranny of the U.S. at the time your vehicle is set to depart is logistically impossible. As mentioned before, they would need to have their trucks traveling through your area at the time you wanted pickup.
If your car is ready today, you would need to have a truck already in the area to pick up 9 or 10 other cars. That exact carrier company would have to be hired by all the parties shipping vehicles in that area. They also need to be heading within a reasonable distance of where your vehicle is being delivered. That's why nearly all carriers also broker out if they advertise online.
Using a Carrier Directly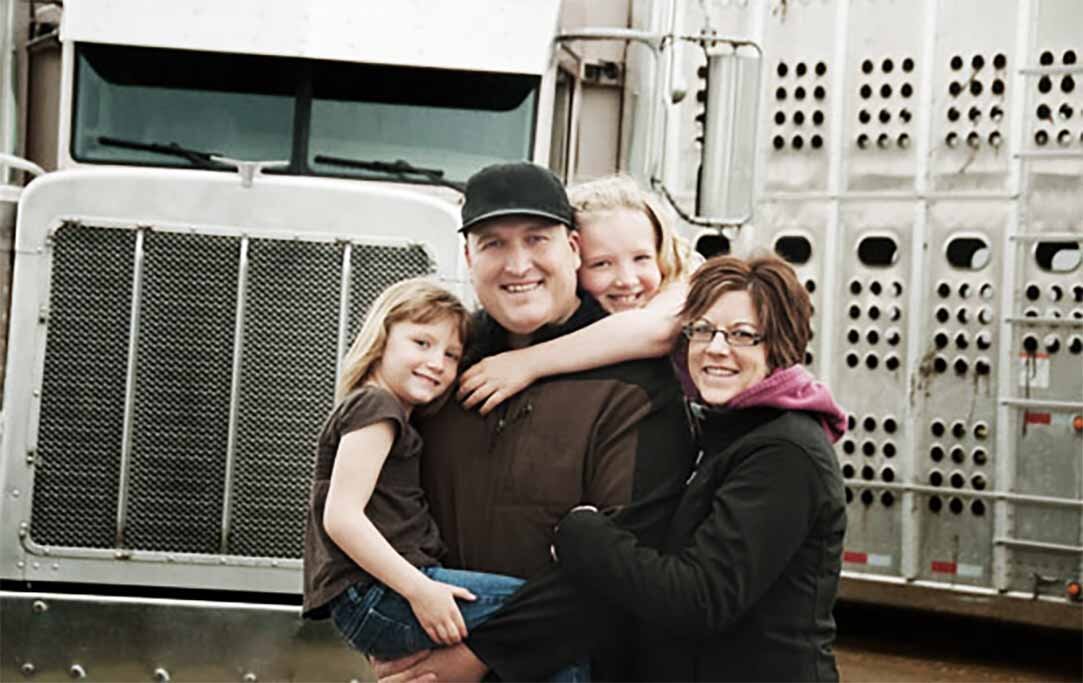 When choosing to search out direct auto transport companies, it's important to note that most carrier companies aren't the large goliaths you imagine. They don't travel all over the country. This is because many of them are actually owner-operators that run specific routes and actually prefer to work with brokers.
They travel only a few areas consistently based on how frequent they get business and where they call home. Some even travel with their families, with each handling everything from dispatch to accounting. With the abundance of vehicles available in their areas, they have no need to advertise. That is another reason they are less available to you directly.
When looking for a carrier to work with you will need a full service carrier. They will have a few trucks and a headquarters, and some with terminals in different locations in the U.S. They will have a corporate presence online as well. So to save time, you will want t find more than a business listing.
Note: Family owned or huge corporate giant, they are strictly regulated. Even an empty truck runs about 45,000 pounds. The average sedan weighs 4000 pounds. Now add that by 10 fold. There is a lot of responsibility and safety involved, so there's no wiggle room. Trucks are constantly inspected and weighed to assure they are safe. This is totally the opposite when it comes to the sale of the transport service. There is no regulation on how the service can be sold, therefore a lot can go wrong, especially with brokers.
Deciding to Wait for a Carrier or Use a Broker
Should you make the extra effort to ship your car without a car shipping broker? The answer to that question will depend on a few things. For example, if it's local, there may be listings for small transporters in your area. In these cases it makes much more sense to go direct. You will be talking to the trucker him or herself. You will also have a much easier time finding a carrier to work when it is short distance. For anything going state to state, it will become hard to find.
The choice is ultimately yours. Regardless of which way you go, reviews and reputation are the key to a successful transport. Even if you definitely want to go with direct auto carriers and not brokers in the end. It may be that after checking on availability that you'll need to use an auto transport broker.
Again, keep in mind that the key to your success will be check on their reputation. Many don't have a good one. You will get faster availability and more flexibility with a brokers because of their huge list of truckers. Just not if you select a bad one.
National Express is fully licensed, bonded, and insured. MC# 935925 and USDOT Number 2821279. Look it up to se we are authorized!
Ready to get started using National Express as your auto transporter? Start by finding out what it will cost with us or call 800-284-7177 and we'll help get you going in the right direction.