Many want to trust a longstanding company like *AAA to move their car. But can you use their service for long distance? This service is intended for roadside assistance, so by design it's not meant just to relocate your vehicle. Within their plans, they have three tiers which determine how far they will move your vehicle. If your tow is more than 200 miles and / or it is not inoperable, this will not be the option for you.
How it Works
With the entry level plan, they will take your vehicle up to five miles. Not much of a distance, but handy if you are taking your vehicle to a nearby shop to have it worked on.
With the "Plus", they can go up to 100 miles. This can be a great option if you need to sell or relocate an inoperable vehicle or a classic car you don't want to add miles to. One hundred miles is not a lot, but it could be just enough in some cases.
The third tier is the "Premiere". This is where you get the most miles. They can take a vehicle up to 200 miles. That can handy if you are moving one city or state over. If you are broken down in a far off place, this would also be useful to get to a nearby city. After you use your 200 miles once, you have three additional 100 mile tows for the year. You cannot have three different memberships and get 600 miles for example. If you have Premium, you can't use all your tows at once. It's per breakdown. Again, this is intended to be a roadside service.
Here's what AAA says:
When your vehicle cannot be started or safely driven, it will be towed without charge to a destination of your choice up to five miles from the point of breakdown for Classic members and up to 100 miles for Plus members. With Premier, you can use one 24-Hour Roadside Assistance Service call per cardholder per membership year for a tow of up to 200 miles, and the remaining three service calls for tows of up to 100 miles.
and
Only one tow per mechanical breakdown can be made at AAA's expense.
Cost for the AAA Tow Plans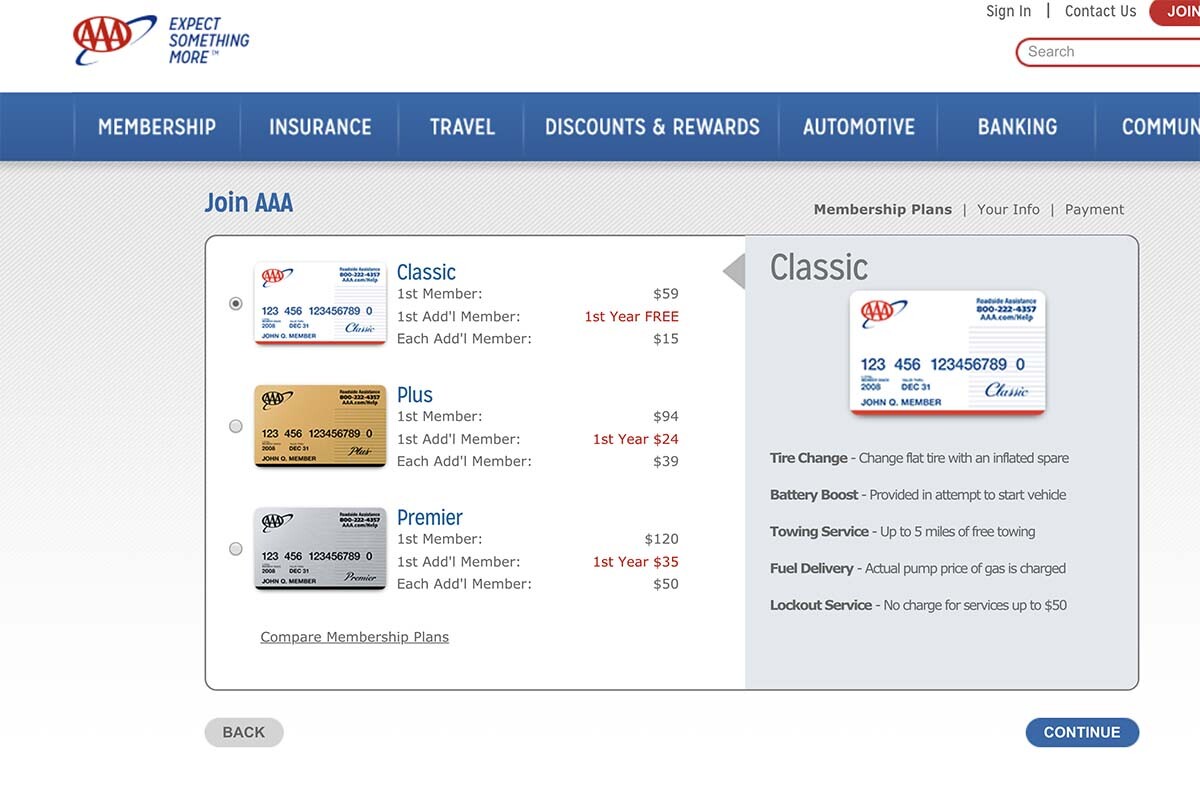 Things to Remember
Keep in mind, you also have to play the membership! There are promotions, but it's not free. Plan costs are as follows:
$59 for the Classic.
$94 for the Plus.
$120 for the Premium.
If you had it and forgot to renew, they will let you renew instantly and use their service right away, If you did not renew on time, you can't instantly upgrade the plan to get the longer transport.
Many try to save money and be smart about their options. So of course, having a membership that may otherwise go unused is not a bad idea. But if you are not already a member and / or are traveling more than 200 miles, you will need a long distance towing service provided by a transport company. Most vehicles being moved will go for a longer distance, and surely after decades in the business AAA knows this. So that's why they have these limits. Also, inoperable vehicles such as barn finds or very damaged vehicles cannot be moved them.
Use our car shipping calculator today to get up to date rates and see what we can do for you.
*AAA refers to American Automobile Association (the "AAA" or "Triple-A"). National Express Auto Transport is in no way affiliated with AAA and provides information herein for those interested in learning to see if they could use their membership to tow their car long distance. Excerpts are courtesy of the AAA.com website.