What is the Average Cost to Ship a Car?
The average shipping cost of a car mainly depends on the type of vehicle, distance, and how many cars move on the route. However, the nationwide average is $700.
Generally, when you get quotes from auto transport companies, you will notice that the vehicles are classified into four main categories. These are Car / Sedan, Small SUV, Large SUV, Cargo Van or Large Truck. The cost to ship a car is calculated on how popular the route is. The following scale illustrates this information:
The quickest way to automatically an instantly find out out how the cost, is to use our car shipping calculator. For those that want to learn the process, feel free to read on.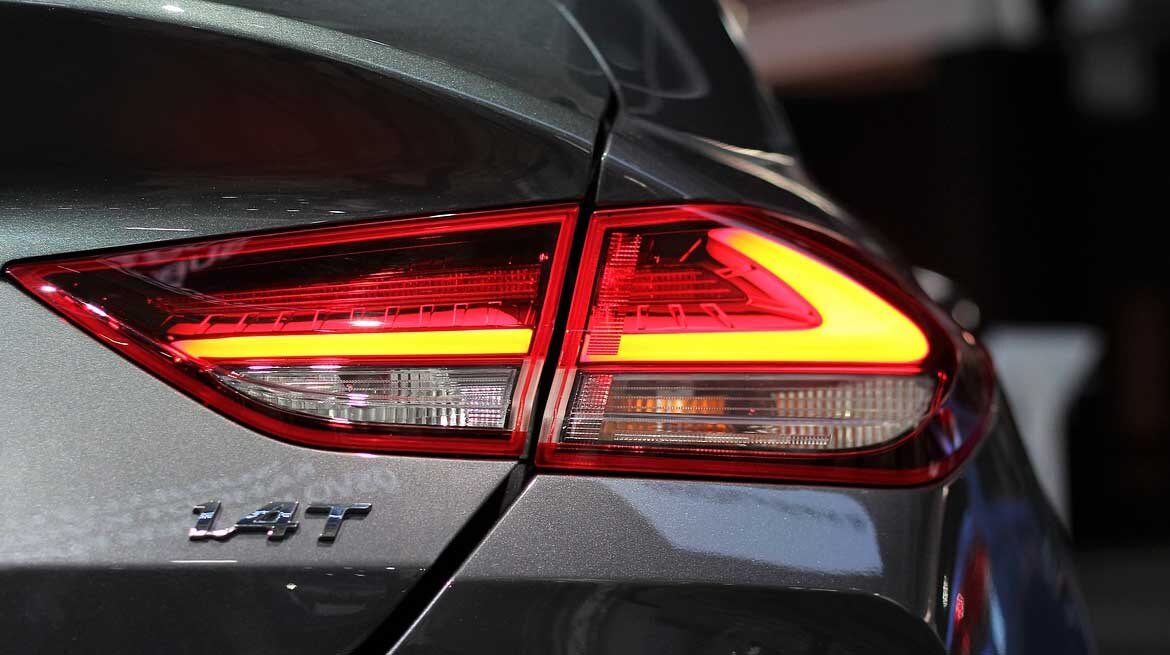 The Average Cost To Ship A Car, Sports Car, or Sedan

First of all, here is the good news for you, car shipping is more affordable than most other kinds of shipping when it comes to weight and size. This is mainly because of the smaller footprint of cars as opposed to larger vehicles. They don't take as much space on the trailer and they also have less weight as compared to something big.
Generally, the main factors that decide the cost and the load capacity of a car carrier are the weight and size of the vehicle. When the vehicle is small in size and lighter in weight, a carrier can hold and transport 10 to 12 such vehicles at once and thus charges less shipping price. Similarly, when the vehicles are heavy, such as a truck, it can't haul too many of them at a time, hence charges more.
As an example, the average shipping cost of a car in the US falls around $700 all around. Then it's $1,100 – $1,500 on average for cross country. Shipping from North to South (Michigan to Texas let's say) will cost around $950 to $1400. Moreover, if you're shipping an exotic or classic you will pay 30-60% more for covered transport.
Average Costs to Ship A Small SUV / Mini-Van
These vehicles are generally bigger and slightly heavier than most of the cars, hence the shipping cost for an SUV is a bit higher than that of the cars. The common SUVs that fall under this category include the Ford Escape, Honda CR-V, Chevrolet Equinox, Toyota RAV4, Kia Niro etc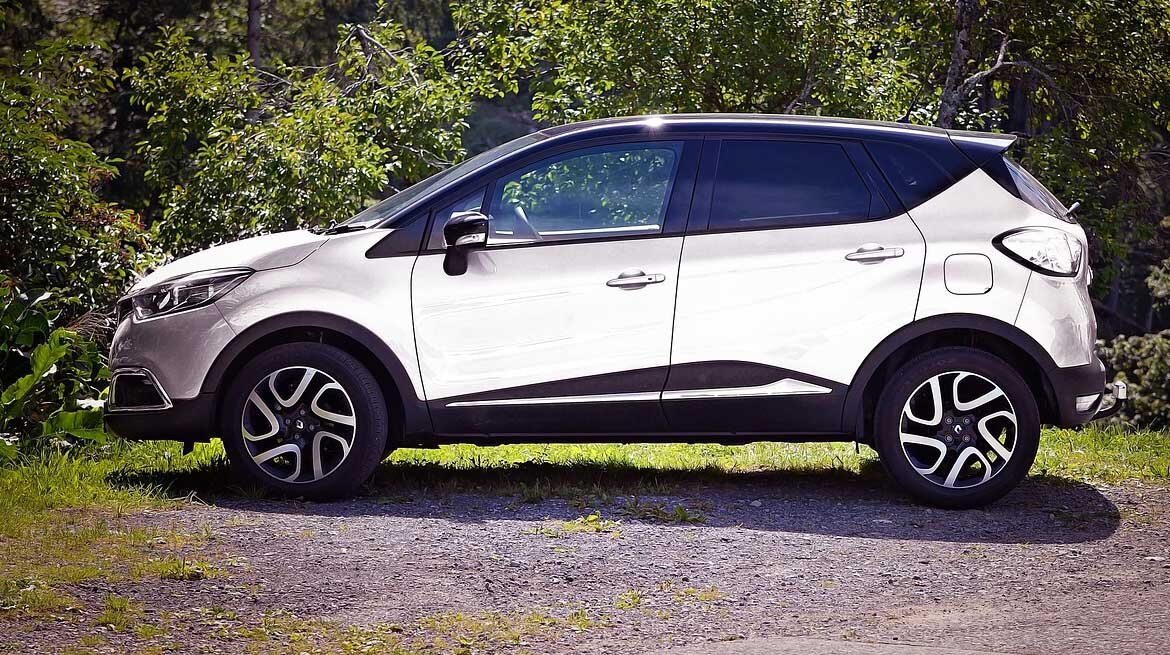 On average, the shipping cost of small SUVs or vans ranges between $1,300 – $1,600 from coast to coast. Further, transporting from North to South (say Minnesota to Arizona) will cost you around $1200 to $1500.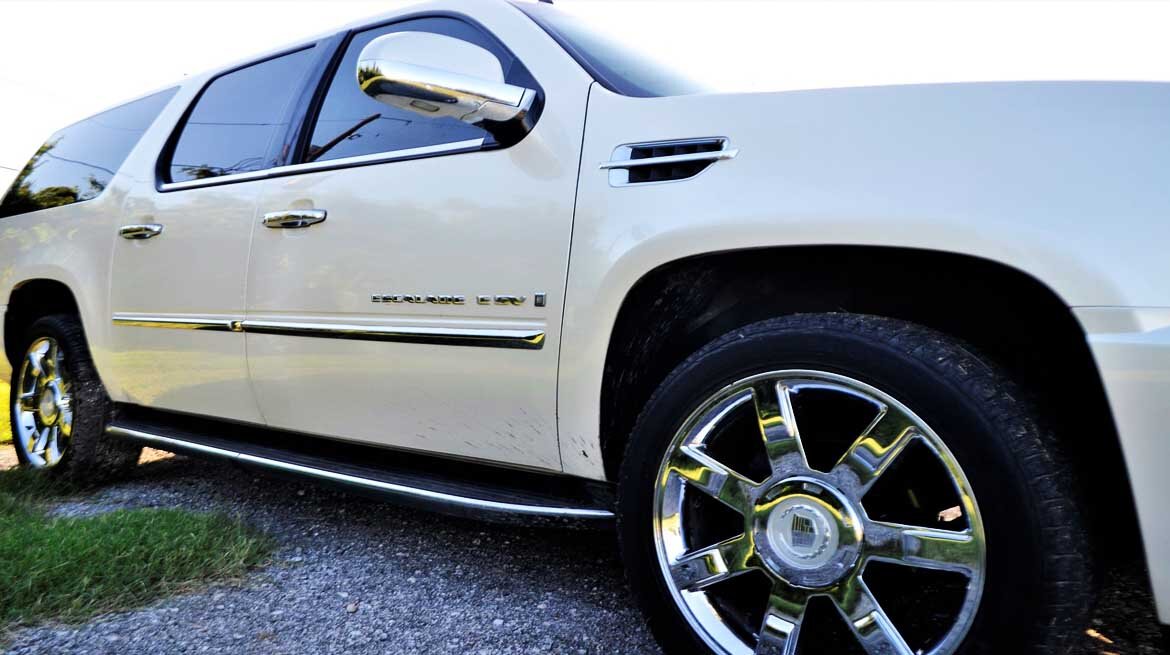 Average Costs to Ship a Large SUV / Truck
 Obviously, the size and weight of Large SUVs and regular trucks are bigger and heavier than the above-mentioned vehicles. Hence, their shipping cost is higher than that of cars/small SUVs and mini-vans. Moreover, trucks that are modified with oversized tires and other accessories take more space on the carrier leaving no room for other vehicles, hence they cost even more.
On average, the shipping cost of trucks and large SUVs ranges between $1,700 – $2,000 from coast to coast. Further, transporting from North to South (say Minnesota to Arizona) will cost around $1500 to $1700. If your vehicle has additional accessories such as heavy tires, lifts, suspensions etc., then add $200 to $300 extra.
Average Costs to Ship An Extra Large Truck Or Cargo Vans
XL trucks and cargo vans are the biggest and the heaviest type of vehicles, hence they naturally incurs the highest shipping cost. Moreover, both of these vehicles have extended parts which again adds to the shipping cost.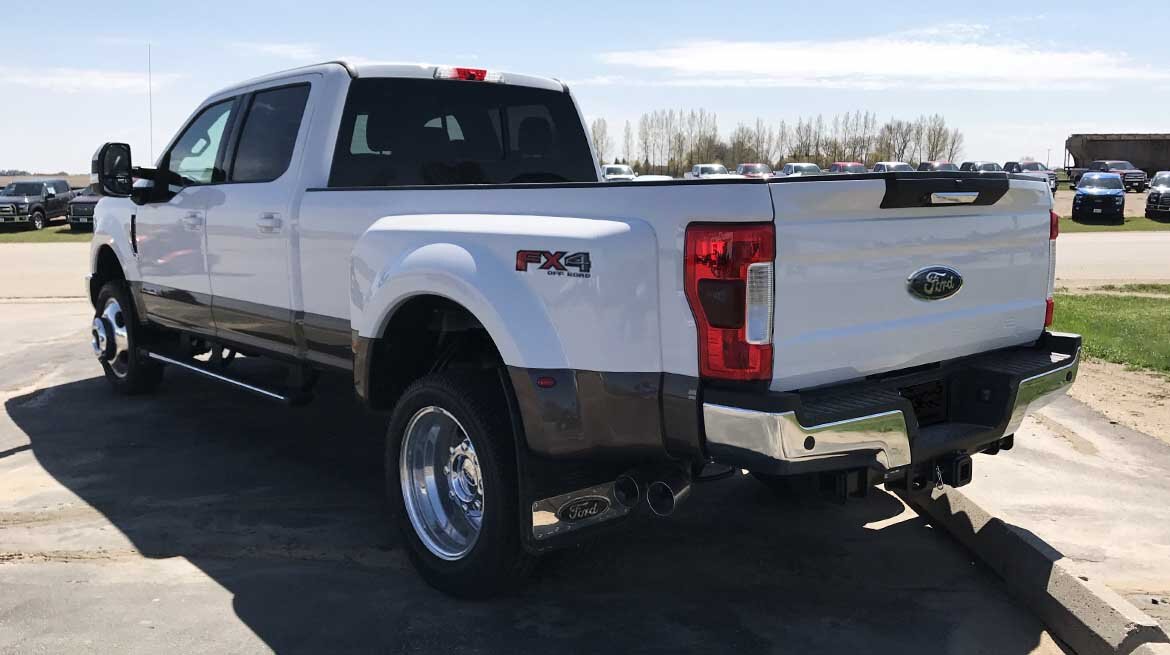 So, the final cost of shipping cargo vans and extra-large trucks will depend upon their actual size, weight, accessories, modification, engine type, wheel type etc.
On an average, the cost of shipping an XL truck or a cargo van ranges around $2500 to $3000. This is an approximate cost, so take at least 2-3 quotes to get the best price.
So, this was about the average shipping cost of different types of vehicles. Apart from this, the cost of shipping a car or any other vehicle also depends on certain factors like the distance, delivery time, type of carrier and others. Let's discuss how these factors affect the total transportation cost of your car.
Main Factors That Affect The Cost Of Transporting A Car
1. Distance
The first and the biggest factor that affects the transportation cost of a vehicle is the distance it needs to travel. No matter how much distance a vehicle needs to cover, a carrier has to make the same efforts for transporting it. It simply means, the carrier has to cover the pick-up and drop services regardless of how much time it's spending on the road. This is the reason why the average transportation cost over longer distances is actually cheaper on the per mile basis.
That's about the general rates per mile. But as a rule of thumb, if you want to transport your car at a nearby place then you have to pay a little less than what you'd pay for shipping to long distances.
2. Type Of Carrier – Open trailer or Enclosed carrier?
The next biggest factor that impacts the price of shipping is the selection of carrier – whether you've selected the open trailer or an enclosed carrier.
Generally, the open carrier or open trailer is the most commonly used method of auto transportation. If you've ever come across a double-decker kind of vehicle carrying 8 to 10 cars or other vehicles, it is likely to be an open carrier. A standard sized trailer has the capacity to carry 8 to 10 cars on long haul trips. There are also shorter trailers with carrying capacity of 3 to 4 cars and they generally ship on shorter routes.
A majority of the customers prefer this method of transportation mainly because it is cost-effective.
Coming to the enclosed carriers, they are comparatively smaller than open trailers and have the capacity to hold just 2 to 6 vehicles at a time. It is mostly recommended for covering the longer distances as it is more safe and secure. But because it holds fewer vehicles and takes the same time to reach the destination, its cost is 40-60% higher than an open carrier.
Here, the most common question asked by the customers is, which carrier to choose? Or which is a better option- open or enclosed carrier?
The answer is, both types of carriers have their own set of pros and cons. If you're looking for a cost-effective method and have a simple car or mini SUV then, choose open carrier. And if you're the owner of a luxury car that needs extra care, then an enclosed carrier will be the best option for you.
3. The Size And The Type Of Your Vehicle
Size and the type of vehicle plays an important role while estimating the shipping cost because the trailers come with a maximum hold capacity. This is the reason why you're asked about the type of your vehicle at the time of getting quotes. Generally, heavy vehicles such as a cargo van or a truck and large /small SUVs take up the maximum loading capacity of the trailer which results in higher cost. Similarly, if the vehicle is longer, it will take more space in a trailer, hence, it will be charged more.
Moreover, there is another concern that confuses many customers as to whether or not they can ship their personal belongings inside the car? It generally depends on the transportation company and its rules. Because it impacts the weight of your vehicle, you'll be charged more. So, make this thing clear before scheduling your shipping dates. And if you want to save some money, then don't ship your belongings inside your car.
4. The Condition of Your Vehicle: Whether it is running or Not
The next factor is the condition of your vehicle, is it running or brand new. Usually, an inoperable car requires extra care, time, and effort from the carrier. The driver will ask you for an extra fee (usually about $150.00) for the efforts he has to make in order to winch, push, pull the car on and off the truck. Depending on the position of the vehicle and the course of shipment, your car will be moved frequently and hence, it will incur additional cost.
However, if your car is in running condition, it will not require any additional efforts of the truck driver can drive the car to load it on or off the trailer. Hence, it will not require any additional cost.
Moreover, the additional charges for an inoperable vehicle varies from company to company, so make sure to question your company well and check out their terms and conditions to save yourself from paying extra unnecessarily.
5. The Pickup And Drop Location
As a matter of fact, pick-up and delivery in the rural areas will be more costly than the same in urban areas or in the popular routes. This is because the major cities have more carrier centers and easy routes that can be easily accessed by the drivers. For example, there are more flights from Los Angeles to Dallas than from Iowa to Pensacola. Similarly, there are more carrier services in urban areas as compared to the less popular and rural area. Hence, if you're shipping your car to a popular city, the transition will be fast and comparatively cheaper.
Here is a useful tip, if you happen to live in a rural or less popular area with no major routes for access, then prefer visiting the carrier centre by yourself rather than opting for the doorstep pick service. Same goes for the delivery services as well. All you need to do is hand over your vehicle to the truck driver at his premises and at the decided time for a convenient and easy transition.
You'll be able to save a good amount of money on your bills by following this simple tip.
6. Time of The Year
Obviously, if you're shipping your vehicle during the holidays or festive season, then the shipping charges will be definitely high. This is because the routes are busy during this time thanks to seasonal shippers such as snowbirds, and drivers also need some holiday time! Moreover, certain conditions like hurricanes and floods also impacts the transportation cost.
For example, if you request transportation during Thanksgiving, Christmas, Labor Day, New Year, Memorial Day etc., you will have pay additional costs.
If you are transporting during either snowbird season like September to February, or April to June, expect to pay more.
So, if you can be a little flexible and don't have any urgency, then plan your shipping in the off seasons and away from holidays. This will help you in lowering the overall shipping cost.
7. Dates And Speed of Delivery
If you're looking for a fast delivery, then be ready to pay the additional charges. Depending upon the delivery location, you may have to pay around 30% extra than the standard charges. Further, if you are in a need of urgent delivery then most of the companies will allow you to select your pick up and delivery dates according to your needs.
Here is a bit of advice on choosing the express shipping, always request a written contract or agreement from the company for the delivery dates just in case they fail to meet the decided delivery schedule. In such cases, you can ask for the compensation or even the entire refund. These days most of the companies readily offer such agreements and offer huge discounts if they fail to meet the schedule. So, make sure to check out the agreement.
8. The Current Fuel Prices
Finally, the fuel prices can also affect the overall shipping cost. And the fact is, the fuel prices keep fluctuating all the time and there is nothing that can be done to save on this aspect. So, depending on the place where you live and the current prices of the fuel in your region, you will have to pay accordingly.
What Is The Reason Behind The Varying Shipping Costs?
When you're searching for the shipping companies and cheapest shipping services, you're most likely to get different quotes from different services. Just remember, the lowest price is not always the best choice. The surprising part for you may be that each transporter will charge different amounts for shipping at the same location, same carrier and via the same routes. So, the question is, why is that so? Why do the shipping charges keep varying?
We are assuming that you're comparing the quotes while considering the same factors, especially the type of carriers, the differences in the quotes can be due to the "behind the scenes" probabilities of your transport broker. This means he has to take a look into how your vehicle will be picked up, what will be the availability of the slots on the desired dates, what kind of trailer and the drivers are available and so on. Depending upon these factors, you will be offered a quote for the service. Also, as mentioned, low price can mean you pay more in other ways. To explain, if you get a one or two lower quotes than the rest,  there are fair chances that you're on a standby indefinitely. So, make sure to double-check reviews before finalizing the quote and don't fall into the trap by going for a lower price.
Sometimes, the transport brokers will offer you a cheaper price just to lock the deal. They will even offer you doorstep pick-up, delivery and car wash service for free. These are basically the business tactics used by companies to attract new customers. Also, some services will charge an additional amount even after locking the deal. So, be aware of such fraudulent services and check their online reviews, terms & conditions before selecting them.
Tips to Save Money When Shipping a Car
Although you can't control most of the factors that directly impact the shipping cost of your vehicle, there are some tips you can follow to save a little on your bills.
Obviously you can't cut down on the distance you need to ship your car over or you can't ship a bike instead of a car to save your money. But, here are the simple things you can actually do :
If your car is in running condition and doesn't require extra care and maintenance, then choose open carrier over the enclosed trailer. This will help you in saving about 30 to 60 per cent on the overall cost. However, if you've an expensive car or an antique model, then go for the enclosed carrier without thinking about it too much.
As we already mentioned, get at least 3 to 4 quotes and then select the best (not the cheapest) one accordingly.
If you're flexible enough, then consider shipping your car offseason. You'll notice a significant difference in the shipping prices.
Always read the online reviews of the auto transport company you're closing the deal with.
Make sure to sign the written agreement in case you're expecting an express shipping. This will make sure you get a timely delivery and refund in case of non-compliance.
Ask for the insurance while signing the deal. This will make sure your vehicle is safe and secure during the transition. And if by any chance, your vehicle gets damaged, you will be able to get the compensation.
Ready to Get Started with National Express?
Our professional team of trained advisors is ready.
Call

to speak to yours now.