Types of Vehicles We Ship
National Express sends all kinds of cars, trucks, SUV's and more. Our carriers take regular daily drivers to special purpose vehicles such as ambulances and medical vans. We move classics and exotics too. There's pretty much nothing out there we can't handle as long as it rolls and steers.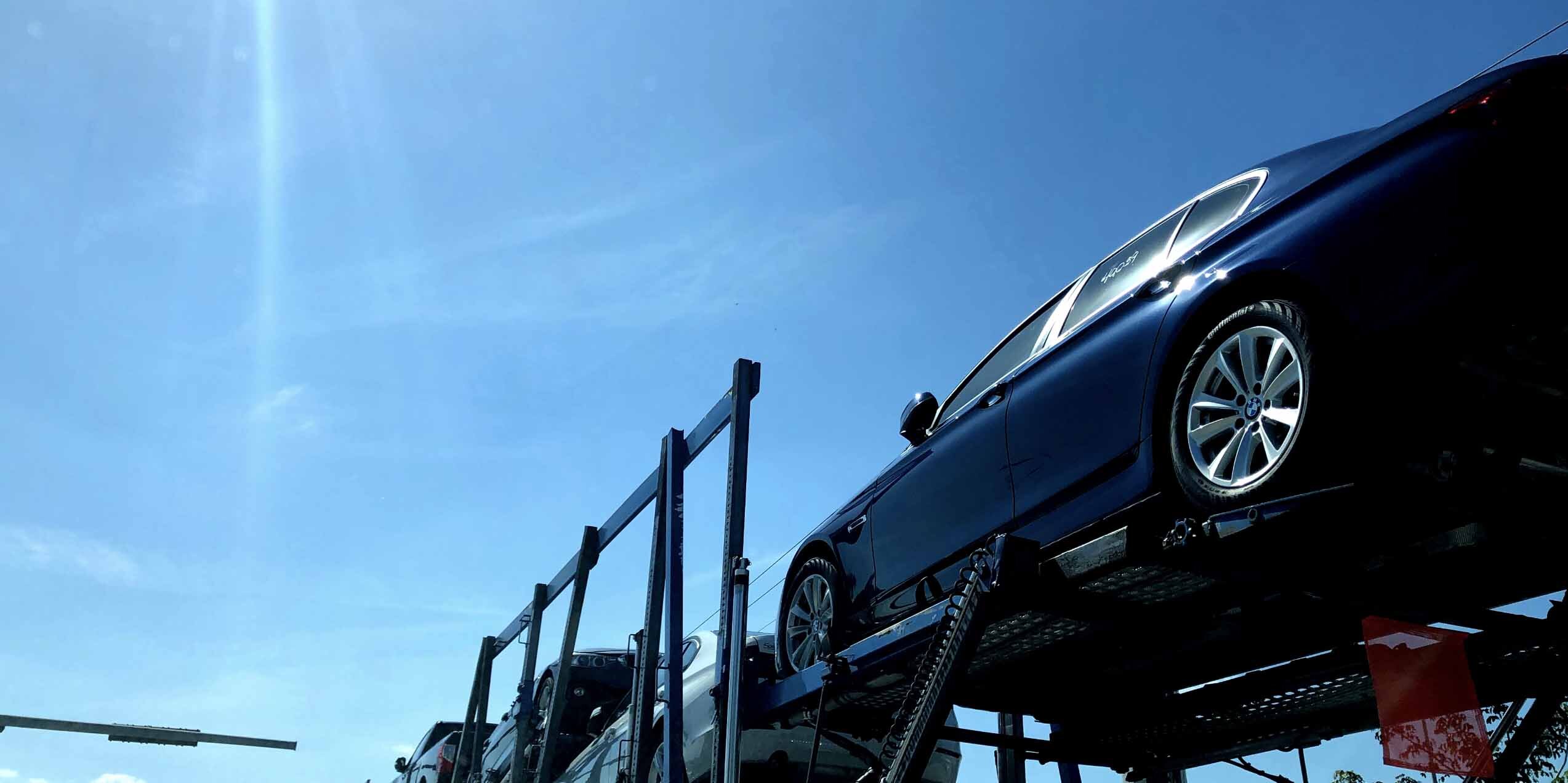 Just like the rest of our services, it's all door to door with an inclusive rate. So never will you find hidden fees. All vehicles are shipped in either open carrier, enclosed/covered carriers, flat beds, wedge trailers, or any other approved carrier that never leaves your wheels rolling on the ground. If there's a vehicle you have to ship, we have the right rig to take it.
National Express provides save and affordable car transportation services.  We ship all kinds of cars. From sedans of all sizes to sports cars and convertibles. All backed by our solid commitment to quality and safety. This is backed by our A+ BBB rating, and other various reviews found everywhere online. All shipping is to your door and never will you have hidden fees or surcharges added on to your rate.
National Express provides a premium service for exotics. Unparalleled safely, security, insurance, all bundled in a priority service that will provide the most meticulous shipper with confidence and peace of mind when shipping a valuable vehicle.  Get "first in line" customer service, on call tracking of your vehicle, and direct access to your driver contact information.
Ship your SUV anywhere in the country with National Express. Just like other vehicles, it's important to know who specializes in your type of vehicle. SUVs are different than any other kind of vehicle. They come in various shapes and sizes and differ more in size and weight than cars do. Have a large SUV?  Those require experienced handling when being shipped. Learn more and get a quote today.
Taking your pride and joy to an auto show? Perhaps you just came from Mecum and purchased a one-of-a-kind classic. Some of our most loyal customers are those that entrust us with their classic cars. It's an art and a science. These services are provided with soft tie-down systems, weather sealed compartments. We do our absolute best and it shows. Call us 800-284-7177 to speak to an advisor or get your cost instantly with our caluclator.
Motorcycles can be moved by our specialized shipping service. Have a custom bike, chopper, sport bike, or any kind of ATV? No problem! We move them all the time. We provide both enclosed and open options for motorcycles. We have access to right gear to properly secure your toy. Entrust National Express to ship your motorcycle.  Call us today for a custom estimate at 800-284-7177 or fill out our form.
There are many reasons you would need to transport a boat. Maybe you just picked one up online or through a classified and need it delivered.  Maybe you are moving and you don't want to deal with all the work involved.  Regardless we will be glad to take it for you. Call us today for a custom estimate at 800-284-7177 or fill out our form. As long as the trailer is in good shape, we can hook it up and take it for you right away.
Ready to Get Started with National Express?
Our professional team of trained advisors is ready. Call

to speak to yours now.