Auto transport as an industry can be a disaster to say the least. There is so much that goes on in the background that it's nearly impossible to cover all of it. But we're here to cover what's wrong with things that involve getting straight answers, why everyone has different pricing, and why nobody can tell you when exactly your car will get picked up. Also, how to avoid getting burned.
Like most people, if you've never shipped to car before you think it should be relatively simple. Before knowing anything about the industry your biggest worry is if someone's going to damage your car. Wondering if they're even going to show up to do it would probably be the last thing on your radar being new to doing this. You expect to call somebody, have them give you a price, tell you they have plenty of insurance, and the car gets picked up when they said so.
Here's the total breakdown....
It Begins with the Industry
The industry is dominated by brokers, which is not inherently bad. When operating ethically and fairly, it's a great system that provides great results. The company handles advertising, sales reps, billing, running the website, and customer service (which is all important). They do everything except operating trucks. The problems arise because of the fact that there is barely any regulation on how the service is sold. This lack of oversight and structure has created an opportunity for misrepresentation, scam companies, and more.
A Brief History
Several years ago, there were a lot more trucking companies. They had drivers working for them, etc. Brokering existed, but the brokers survived by pumping yellow page ads, sending flyers to snowbirds, etc. But then something happened. The marketplaces where companies and brokers listed vehicles that needed shipping began to grow in popularity. All thanks to being easily accessible online. Now truck drivers didn't have to work for anyone. They could run their own business and make more than working for some giant moving company.
Fast forward to now, brokering has exploded. All a truck driver needs to do is go online and pick the vehicles they want from an endless list. They will pick the smallest and lightest vehicles first so they can make the most out of the max weight the truck can take on. When when those are gone, move on to the bigger less convenient cars. The bigger the vehicle, the more money it costs to move as they will want to make up for the extra fuel and lost space.
Truck drivers love this because they don't need a website, staff, customer service, etc. The broker company does all that for them. They get to drive and make a living moving cars. All they make is two phone calls. One is to tell you they are picking up, and the other that they are dropping off. When delivering payment is C.O.D. Cash (or certified funds) on delivery. it's C.O.D. thanks to bad broker companies. These are fly by night operations that will pocket the whole fee. (Although online reviews have squashed a lot of bad activity like this). Unfortunately, this has happened a lot to them so this is where the industry stands in most cases.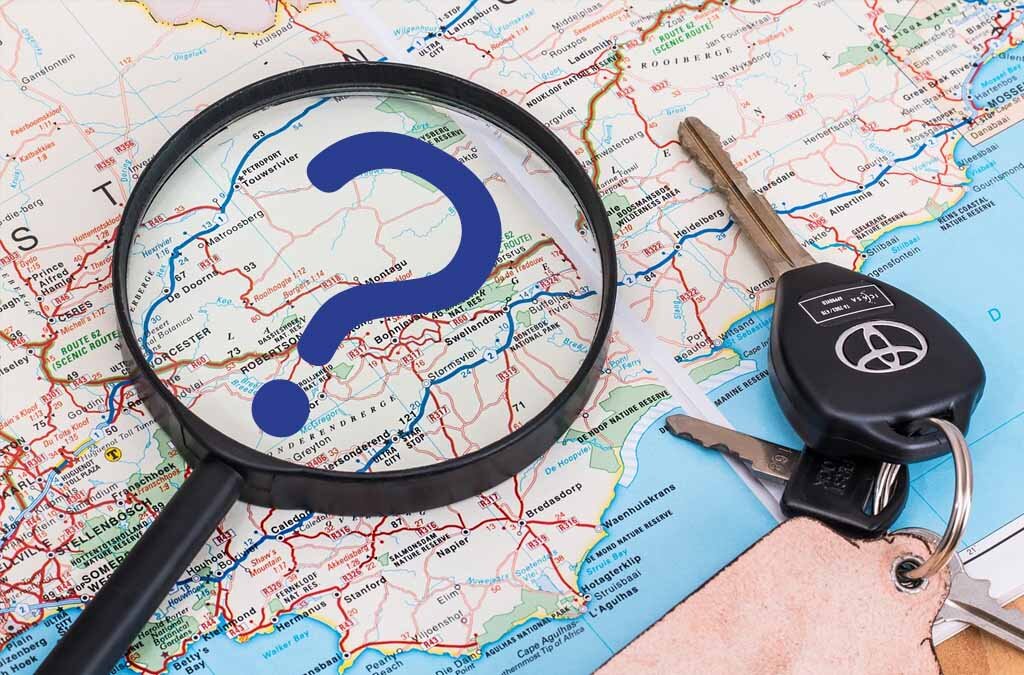 Why Pick Up Dates and Pricing is a Mystery
Every company says different things.. "We can be there within a couple of days". Or, "It takes up to five days to pick up your vehicle in this area." That can be very frustrating to most people. Why is the date such a mystery? Why is pricing all over the place? Everybody that is more expensive says that the price you got from the low and they will probably charge you more later. Then the guy that is too low will say I am being ripped off. So on top of that everybody talks trash about each other. What kind of business is this?
Because the person selling (brokering) the transport simply has no idea when a truck will call to pick up the vehicle. Diligent companies will do email blasts, send alerts to their favorite truckers, but for the most part the company needs to receive a phone call from a trucker that says "Yes, I'll pick this up." When the driver gets into the area after they are starting to drop off cars, they will call to see what is ready at that moment for them to get, or what's coming in the next day or two. Depending on when that carrier arrives in that area will determine when your vehicle leaves.
So if the first day a truck can come is a Monday, they could be there that day or 2-3 days later. If your vehicle is a lifted 4x4, crew cab, long bed, 36" tires, expect to have flexibility. Even a regular crew cab truck will wait a little if there's an abundance of easy cars to get even if we charge accordingly for the extra effort. If your vehicle is not near a highway or city, expect delays too. Even if we calculate the mileage properly (both ways). Simply said, truckers are spoiled. There are an estimated 6000 owner operated trucks out there and hundreds of active brokers.
So why then have these brokerages dominated the industry if the dates and times are all educated guesses basicly? Because most carriers that do it all maybe have 2-3 trucks, some have a dozen, they go where they are most needed. And a lot of the time, they won't be anywhere near where you need them. There are so few, they can't be.
The diligent auto transport company will tell you honestly, "we don't have anyone yet" and answer EVERY call no matter how much you call.
How Pricing Works
The fact is that 99% of all trucking is run by owner operated companies. That means it's a small carrier that has a at most couple of trucks which specialize in a certain area. Thanks to load boards, the abundance of brokers, and how many cars have to be moved daily everywhere in the country, carriers don't need to worry about advertising. In fact there is not enough of them to go around to cover all the business that there is in auto transport. Which means then the way you get to a carrier is through a broker. The carriers don't want to hear from customers directly. They want to pick and choose what vehicles they want to get from a nice list of cars that's available to them on their phone or computer. Imagine being able to just pick money from the tree, and this is what carriers do.
Because of this system, the trucker sets the price. The dispatch board give brokers a list of prices the truckers have accepted for cars similar to the one they are shipping for you, in and out of the areas that you were coming from and going to. It is the broker's job to review those previous transports and judge how close or how far they were two major highways, cities, and other populated areas in comparison to yours.
This means that if your vehicle is located a little bit further away from convenient highways or a mountainous pricing will be more expensive. Or maybe not! At times, the truck driver may not care and just wants to make a set amount that he has in mind already based on what he has also seen himself on those boards. So the fact remains that this is always going to be some sort of guessing game.
Tip: Part of it eliminates the guessing game is when a company has a very good network of carriers they work with. In these cases they will already know the pricing for specific areas that are carrier will charge them because they've use the same carrier several times. The auto transport company is a preferred client of the carrier.
Not only does the broker have to give their best estimate or gas as to what it will cost to ship your car and still make a small profit, they have to also consider what prices you maybe getting as you begin to contact different companies for rates. The least ethical of these will simply "you the lowest comparable price they see with the full understanding that they probably will have to raise it on you later but thankfully they can because they got a deposit from you. This may start to sound familiar if you have already gone through this.
Example of How Routes Go
Let's say a vehicle coming from Phoenix, AZ to Los Angeles, CA. Is a straight shot through I 10 all the way. As you can see from the map, it's relatively a perfect route for a truck.
But if that vehicle which is coming from maybe Chandler and going to Temecula? Well that is a few highways more away from each pick up and drop off from good old cozy I-10. In fact both locations are 371 miles away from each other, just not at the ideal epicenters of traffic for truckers. The Maps app threw out several options to pick from because there is no best direct way from one to the other. Have you even ever heard of Temecula?
That makes the Los Angeles to Phoenix comparable price is not all that accurate. Plus that was just one truck so the broker should look again and see what others have moved under similar circumstances for that price. Experienced brokers do this in seconds because they're used to looking at the maps and know all the highways.
The Next Possible Hurdle - The Salesperson
We say possible because at a company like ours we don't participate in unethical practices. There are many great companies that don't partake in bad practices. But in some spots, you will run into that ambitious guy or gal on the line has one job to do and that is to get you to book with them. You may have special instructions or days that you need, but they unfortunately might be taken very lightly. They booked you and got a deposit. It's done.
Welcome to being stuck with your auto transporter. After that customer service can be nonexistent. You don't know when they're coming, the answers are vague or they keep saying "tomorrow" , and that comes and goes day after day. When many days or even weeks of nothing go by you may dispute your charge, but they will present the contract you signed stating the service was not guaranteed. Many don't read the fine print.
Many sales positions are based only commission. To make a living, the salesperson must perform. If your salesperson doesn't sell, they do not get paid. Many are also not very trained. They only care about getting a credit card charge. This leaves a wide open door to leverage the truth or outright lie.
About Trash Talking Sales People
It's amazing what you hear. It has become almost like a culture in the broker side of the industry to trash talk everyone and scare you into going with their service.
Where trying to win over the person with what you do and how you do it is not even part of their pitch. It is absurd. You will hear things like how they know the company that you tried to book with, and how customers come screaming back to them telling them that it was the worst thing that ever did.
You won't be surprised to know that 9 out of 10 times that will be a complete lie. They have never heard of the company you were talking about. Other things like "oh is that company in Florida? Never trust Florida auto transport companies." That's easy to say when you're the only one that's NOT in Florida. The reason there are so many shippers here in FL is because it is the most popular state for shipping cars. Whether it's to, or from, or within. South Florida is obsessed with vehicles. Where in other states, you see older cars on the road. It's very rare that you'll see anything older than 10 years old on the road. It's just the culture of the state. Plus the tropical weather happens to ruin vehicles very easily.
Regardless, it's just one example of some of the garbage that is said between transport companies. The best advice? If negative campaigns are what keep the company afloat, perhaps there's not much there for then to offer you.
Whether it's to, or from, or within. South Florida is obsessed with vehicles. Where in other states, you see older cars on the road. It's very rare that you'll see anything older than 10 years old on the road. It's just the culture of the state. Plus the tropical weather happens to ruin vehicles very easily. Regardless, it's just one example of some of the garbage that is said between transport companies. The best advice? If negative campaigns are what keep the company afloat, perhaps there's not much there for then to offer you.
Where Most Bad Auto Transporters Come From
We bring this up on our Carriers Not Brokers article however, this deserves more detail. Most originate from lead companies that specialize in selling cheap leads to low budget auto transport brokers. These lead companies look like auto transport companies. They have trucks on the page, a highway in the background. Since they do nothing but run a web business they can dedicate 100% of their efforts on optimizing their site to appear on top of Google results, they do. You imagine you are dealing with a real company. You fill out their quote form and then within minutes auto transport companies won't stop calling.
It is estimated that the words "auto transport" are searched 16,000 times a month on the low months, and up to 22,000 times a month during the more popular times of year. So these lead generation companies make money hand over fist by selling your information. Unfortunately, search engines like Google have not yet caught on. It can be hard to identify these low quality results. So, a couple of these companies manage to get the 1,2, and 3 organic / natural search positions (not ads) under the search engine's nose.
Some auto transport companies buy leads as a supplement to their advertising. But nearly all are bought by companies that have no ability to be found otherwise.
They do not have more than a small office, or even work at home. They buy your lead for about $1.50. That was what you cost them, so you will get about that much worth of customer service perhaps until you buy. So since they buy many at a time, if you take more than a few minutes you could be rushed off the phone or otherwise brushed off quickly.
Since they are some no name company, they will not care much if you complain. They can ignore your call and even block your number. If you do find info on them or a listing and they get too many nasty reviews. They can easily close up shop and continue to buy leads under a new company.
A real auto transport company has an office, runs their website, has customer service. They have only one name and that name's reputation can mean success or failure. A small one or two man company can open and close over and over again and buy leads from the same company.
Typical Tricks, Ploys and Pitfalls
You probably have an idea what this section is about if you have read reviews. But there's more you need to know. Like how just because you found the right auto transport company, doesn't mean you're in the clear.
There's price switching, ignoring of calls, squatting on deposits, even order hijacking!
Order Hijacking - Pretending to be the Company You Hired
If you settle on a company you are satisfied with and had previously filled out your information with a lead generation company, unscrupulous salespeople can connect the dots and identify your order.
When a company you hired lists the vehicle on Central Dispatch, not only can carriers see it, so can competing companies. They can match your lead info to the post on the board, alongside knowing who you are working with.
Sneaky salespeople will monitor leads to find a matching listings for your car They will link it to your name, phone, and email. The process for them afterwards is easy.
Without permission list your vehicle on the same board for a higher price. Nobody calls the company that listed it. All the drivers call the unauthorized company.
That company you didn't book with will then call you and say they have guaranteed a pickup and already have a carrier for usually hundreds of dollars more.
Even worse they will say they are the company you hired and trick you into giving away you billing details. Drivers are trying to the best they can to make a living. They will sometimes ignore a double booking, or they will call whoever is paying more, it's that simple.
We have staff monitoring this all the time.
Listing your Vehicle without Permission
A lead company received your information and sent it to many other little brokers. You also may have called many auto transporters for a price. One of them placed the vehicle on the dispatch board without your knowledge to get you a pick up date and a carrier but forcing you to go with their rate.
So, if you decide to book with a company you like, they may not want to take the order if they think you booked with someone else. This is still a form hijacking and unfortunately not much is done to penalize those who do this. Just be aware. We have systems in place to detect these problems and normally don't worry you with them. But they can cause delays for you.
Price Switch
This is the most common tactic and used widely. Simply, you are given a price that sounds great. It's low, it comes with the promise the vehicle will be picked up quickly. As a result you are happy to hand over your information. In the contract, it will say that the company can charge you extra money if the price goes up. Sometimes by $200 or more, or state the deposit is a separate amount. This can a form of "insurance" that the salesperson gets paid even if they made the error of underestimating what a truck driver wants to ge paid for a route, or it can be done intentionally.
This is the most common tactic and used widely. Simply, you are given a price that sounds great. It's low, the promise the vehicle will be picked up quickly, and you are happy to hand over your information. In the contract, it will say that the company can charge you extra money if the price goes up. Sometimes by $200 or more, or state the deposit is a separate amount. This can a form of "insurance" that the salesperson gets paid even if they made the error of underestimating what a truck driver wants to ge paid for a route, or it can be done intentionally.
Money At Delivery More than Expected
This happens all the time when a company has improperly estimated the cost that the carrier will charge. When they see they don't get any calls from drivers, they up the price until they get a call. Sometimes all it takes is $25-50 more. Sometimes it's a higher amount. The problem is that the salesperson did not bother to mention it, in fear you will cancel. Either way, the company will most likely try to protect their deposit in the contract by saying it's non-refundable and that the price is not guaranteed. It can also say the price can go up by a certain amount.
Taking Deposit with No Intention of Performing
Some of the contracts you see will have "no refunds no matter what" type clauses. So you hired them and for the privilege of them "looking" for a driver for you, they are keeping your money with no need to prove they did the work. This can only be accomplished really if you let them charge a deposit without a carrier being scheduled. It is ok to leave a card on file, but as long as their contract does not say they can keep it if they fail to find a driver and truck.
Charging the Deposit Before Scheduling is Not Preferable
To be fair, although it is not our practice there are some companies that do this with good intentions. We know of a couple that do and they run a fantastic business. It is true that if there's money on the table you will tend to work more with the company trying to move the vehicle because they have already charged you. It's easy to walk away when nothing has been paid. But on the other hand it seems like it's less stressful in general when nobody has your money for both parties where there are unforeseen delays.
Paying Customers for Reviews
This is an FTC violation if not disclosed. Some companies actually pay customers to leave them reviews. If you see a company that has several reviews a day, there is the possibility that this activity is occurring. This undermines the review process, as reviews aren't genuine. (We don't know the volume of cars others ship, nor is it implied that a company does not have staff reaching out to every customer to have them leave a review but in our experience it is suspect.)
Know What is Regulated
Most wonder how this is such a mess. Don't these companies need to be licensed, bonded and insured?
The DOT in the FMCSA are interested in basically three things. The first thing is safety. Carriers are required to meet certain guidelines. There are weight regulations. You'll have equipment regulations. Pretty much making sure that the truck loaded with all these cars is not going to be too heavy, improperly loaded, or does anything where the carrier becomes a danger to others on the road. In short, make sure these truckers are not going to kill themselves or anybody else while in transit.
The next thing that the FMCSA and DOT care about is insurance. Carriers must be insured. The minimum insurance required for a commercial carrier is $750,000. Most policies are about $1 million. That's some sort of consumer protection because at least you know if your car blows up in a fiery ball and is completely destroyed, you will be covered.
And lastly, are auto transport brokers and people hiring these truckers paying them? An auto transport broker needs to be bonded to broker cars to carriers. This bond is not intended to protect any customers ordering with them. The bond is just to make sure that if a broker agrees to pay to pay their carrier after they've collected from you, that they actually do so I am not squander the money. Either they pay or they could have a claim on that bond and their premium increases astronomically potentially putting them out of business. The truckers also protected from people dealing with them directly and not paying them. They are allowed to hold vehicle, and have a decent amount of authority to charge hundreds per day if you do not pay them to deliver.
There you have it. Those are the three things. With that means is that as far as regulation for how the service is sold is pretty much left in the air. Basic consumer protection laws are all that protect you so there are no specific requirements bad transport companies have to be accountable for.. Meaning you have the right to dispute the credit card charge, report them to the attorney general, etc.
Of course you can leave a bad review on their Google, Facebook, Angies list, Yelp, etc for people to see. That's pretty much the extent you can go to. Warn others. That is unless they close up shop and reopen under another name to do it all over again. (Yes, that's absolutely happens.) But that still didn't solve anything for you as the vehicle is still just sitting there and you are stuck. You could have missed a flight, or be at your current location without a car and having to rent one. We hear about this stuff all the time.
Things Are Improving But Only Thanks to the Consumer
Thankfully because now everything is so interconnected online and a lot of effort goes into making a website that is actually even considered by Google to be something worth listing on their first page, so it is getting better. That and review sites will light up with complaints. But anyone can still pay for ads. You know, the little ads on the top of search? Those are paid and don't discriminate. Someone can close up and open a new company, being able to place ads right away.
But even Google natural/organic search results on this topic are not perfect. For example, there are three big websites that are consistently ranked on the top 10 for anything auto transport and car shipping related. It's actually very impressive the massive amount of traffic that is out there for this service. However, you might be surprised to see that only one of those three is a real auto transport company. The other two don't even sell the service. They just simply sell the information you enter as a lead to dozens of small time brokers that ride on the reputation of the lead provider. So when you're filling in your information and you see that it was one of the top results, very well organized website, lots of information, it was nothing more than a lead capture website! Read auto transporters won't stop calling for details on this.
However, for the most part if there is a company with a very large website that has several articles about shipping cars, discussing topics almost daily, naturally shows up on a search results, then it's a very legitimate and established company. those are indicators that we are here to stay and care about their reputation. That is, aside from whatever reviews you might find on them.
Don't Become Intimidated
So now you understand a little bit of how it works. But don't be intimidated just because you know the backend work that goes into your booking and how many companies don't even know what the exact pricing is. Companies that have been around for a while and have a historical database of shipping cars, associations with carriers they've worked with for years, and just plain old experience will price things properly. Even if it's not the bargain price you got from the other guy, A good transporter will gladly pass on that customer to be absolutely sure they're not going to have an angry one later. That is the key to choosing a good auto transport company and that is why you always here to never go with the lowest price.
What You Need to Know to Not Get Burned
There is some simple knowledge that will help you get by shipping your vehicle. Some of it is common sense, the rest is getting educated on how certain things work in the auto transport industry.
Dates Are Not Guaranteed
If someone tells you they will be there exactly tomorrow and exactly 3 days later they are full of it. There's no way to predict that. You have up to 9 vehicles. Not only that you have 9 different sets of people that the carrier has to interact with not once but twice. The car has to be ready, payment has to be ready at delivery for the COD. Sales guy says that he can guarantee those dates our of the box? Get outta Here!
The only real way to rush a pick up is to pay an expedited rate where (now you have learned how pricing works) you are paying over the preferred amount of the carrier would normally want to receive for a vehicle going to a certain destination. Meaning, they will make sure they get your car first because you're paying them extra money. Even then, if there is just simply no one in the area at that specific time will that actually happened the very next day. California to Florida? Florida to New York? Texas to California? High chance. Montana to North Dakota, you can pay triple, it's not gonna happen next day.
Pick the Right Price
If the decent looking companies with good reviews are all quoting around a certain amount of money that's within 100 or so dollars, that is your price. Period. Not the $295 random price you got from the Kmart of auto shipping website that looks like it was made in 1994 when you had your angelfire account.
Don't Double Book
It's normal to want to move on to someone new, demand a refund and continue to a new company. Be absolutely sure you have cancelled with the one that failed you. Don't double book. Let the salesperson know from the trustworthy company if your vehicle was with another company so they can check to see if it is still listed. Vehicles on the boards from more than one company are ignored by truck drivers because they worry that if they accept the vehicle it will be already picked up by the time they get there.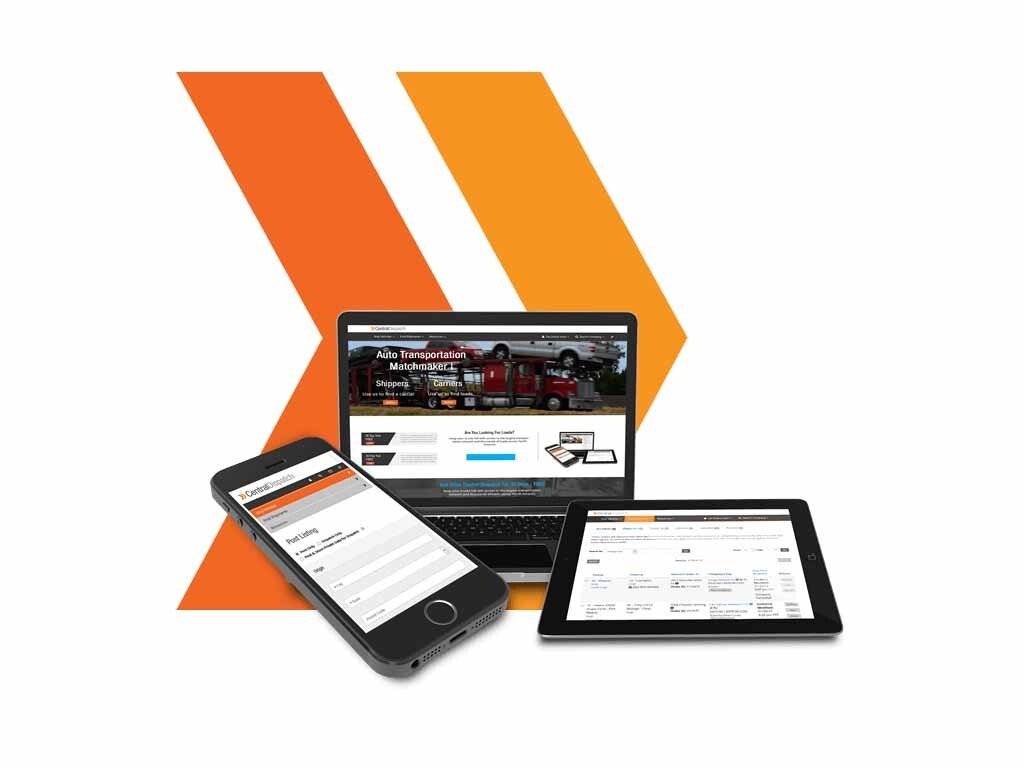 What Happened to the Direct Auto Transport Carrier
Several years ago, you would look up your local auto transport company ad in the Yellow Pages. Many had several offices across major cities in the US and the industry for them was booming. However, back then auto transport was more limited. Usually trucks went just to major cities or they would also take work from brokers in different states that they operated in. There wasn't much room for independent carriers running a route. After all, small mom-and-pop truckers didn't have the resources to be found by brokers nationally and potential customers. At that time, truckers had to reach out to brokers to let them know they existed and they weren't many successful companies out there to fill up their trucks. That is until the first load boards came about.
Blame it on the Internet (But it's a Good Thing)
Even before everything went online, there were subscription services that were based on a snail mail system or fax lists. But when the load boards came about online it changed the auto transport industry forever. A load board is a marketplace where brokers and carriers can find each other and bid for vehicles that need to be transported. There are a couple of big car shipping boards, however one with the largest amount of carriers by far is called Central Dispatch.
It wasn't long before truckers were leaving big carrier companies and working on their own taking loads directly. This destroyed big carrier companies and brought customers one step closer to eliminating what most don't really think as another middleman. Carrier companies had to make a profit, and pay their drivers. Now that piece is gone and has become obsolete in regards to how to ship a car. The load boards also have now helped keep the business competitive by lowering prices.
But soon after something began happening. Something regulators like the FMCSA have not made virtually any attempt to crack down on. That is, the way some auto transport companies have chosen to run their business which has brought on negativity towards the industry. Specifically actions taken by less than honest broker companies.
Many don't know is that there is a specific few that is in charge for about 90% of the horror stories people tell us about. And that is what creates a problem for reputable car shippers as they have to jump through hoops to prove they are legitimate and trustworthy.
--
Authors note:
We really do put a lot of effort into the National Express Auto Transport Blog. We try to avoid generic topics and give insightful information. It is our hope that our post today helps you make a better choice and have better understanding of how your car shipped. Unlike other auto transport companies out there, we have our comments open below. Please feel free to leave one.