Auto Transport in and out of Maine
Located in the New England region, Maine is the northernmost and easternmost state of the United States. Maine auto transport is provided by carriers that mostly circle the northeast region and head to the south east and south west. They normally pick up vehicles in those areas, but rates can be slightly higher because Maine is the end of the road for all carriers.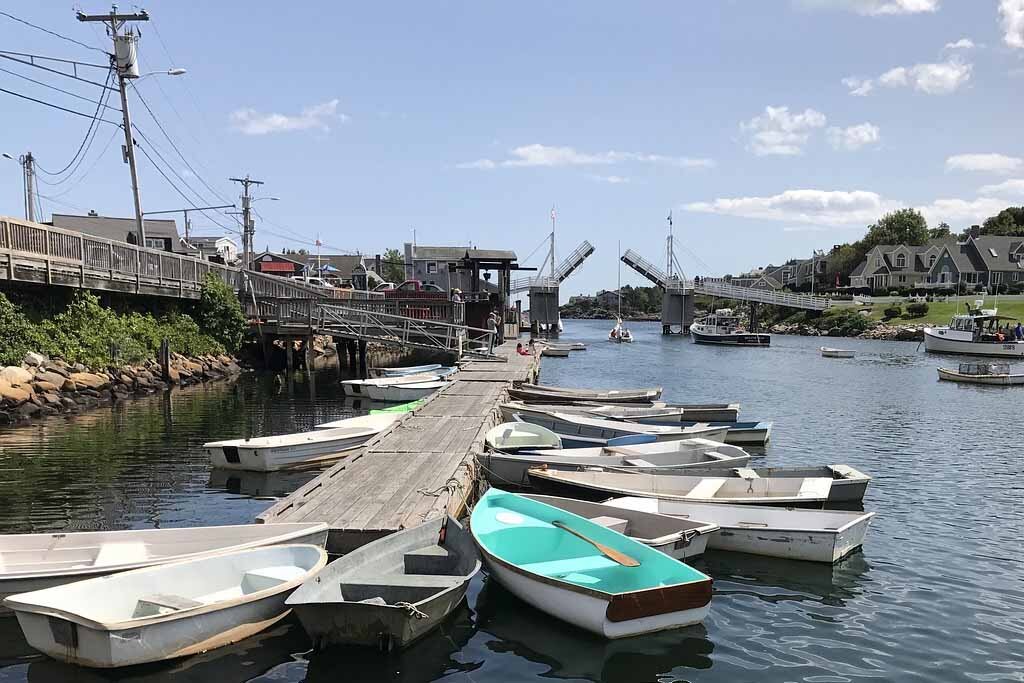 | From | To | Rate |
| --- | --- | --- |
| , | , | $ |
| Boothbay, ME | Sparta, NJ | $660 |
| Clermont, FL | Portland, ME | $785 |
| Kingsburg, CA | North Yarmouth, ME | $1800 |
| FAIR OAKS, TX | Bar Harbor, ME | $1310 |
| New Sweden, ME | Poughkeepsie, NY | $760 |
| New York, NY | undefined, ME | $0 |
| Chelsea, ME | Ore City, TX | $1190 |
| Kennebunkport, ME | Bowling Green, KY | $2105 |
| Auburn, ME | Greenville, SC | $735 |
It is bordered by the Atlantic Ocean to the southeast,
New Hampshire
to the West, Quebec to the northwest, and New Brunswick to the northeast. Due to this proximity to Quebec and its French ancestry, you can still see some distinct features of French culture in many small towns. But you will see less and less auto shipping the closer to the border you are. Keep in mind, any truck driver in that area needs to turn around to continue their route, so the extra cost is taken up by the trip up and then down again.
The only two interstate highways in Maine is I-95, which travels along the coastline from New Hampshire state line to the Canadian border. This major route connects most of the large cities in the region, such as Portland, York, Augusta, and Bangor. A network of auxiliary branches, including I-195, I-295, and I-395, also plays a key role in ensuring the transportation between smaller towns in Maine.
In addition, motorists and truckers can choose to use an extensive network of state highways like US 1, US 2, US 11, US 201, US 202, route 6, and route 9. This system makes a significant contribution to the process of auto shipping into or out of Maine from other states. However, it would be challenging and costly if you need to visit or travel to a remote area that is far from these major roads. Sometimes, it would take several days to collect enough vehicles for a single shipment, which needs about 9 to 10 cars; otherwise, the shipping fees will be very expensive.
Because it is the farthest state to the north and east of the country, shipping your car to Maine would take a longer period of time than those areas in the Midwest, especially if you are coming from Texas or California. Therefore, make sure to make a detailed plan and ship your car several days prior to the trip. In addition, as there are so many small towns scattering around the state, it is advisable to locate and check if there is any pick-up center close to your destination to avoid unnecessary pick-up fees, which would be very costly.
Overall, Maine is an amazing state with unspoiled beauty, breathtaking scenes, and tasty seafood. So if you are planning the next family trip in the summer, it would be a perfect choice to drive your car along the beautiful coastline here. In that case, having your vehicle shipped by a professional auto transport service is probably the best way to enjoy your trip! Count on us to make it affordable and safe. Make sure you always have it in writing that there are no hidden fees and no upfront costs, if you chose to ship with someone else.
Call 800-284-7177 for more information, or use our car shipping calculator to get your rate instantly.
Here's Some info On Maine:
Ready to Get Started with National Express?
Our professional team of trained advisors is ready. Call

to speak to yours now.