California – Auto Transport Quote To or From
Ship your vehicle using our California auto transport services is easy with National Express.Our California auto transport services are one of the most popular in our network. Always count on having us ship your vehicle with ease thanks to great service and attention to detail. 
| From | To | Rate |
| --- | --- | --- |
| Miami, FL | Los Angeles, CA | $960 |
| Miami, FL | Los Angeles, CA | $905 |
| Miami, FL | Los Angeles, CA | $965 |
| Miami, FL | Los Angeles, CA | $1050 |
| Augusta, GA | Fresno, CA | $3045 |
We have customers moving cross-country to settle in to California for its great weather and laid-back atmosphere. Or just short distance auto transport inside the state. We also accomodate nearby states like Nevada and Arizona.  Another reason we ship so many vehicles to and from California is because of the ports taking vehicles out to places like Alaska and Hawaii. Whatever the reason you're getting your car to or from California we have you covered. With trucks entering the area and plenty of trucks coming out of there almost daily, we have an extremely fast service.
Our service is backed by a price guarantee. And your rate will not change. Request a quote and you'll see how our top rated service is so well reviewed by the community.   With several Five Star reviews in places like Yelp and Angies List, there's no doubt we can do this and do it right.
Why is Auto Transport to and From California in Such High Demand?
Probably because it is the most populated state in the United States with just over 38 million people. With that may cars and trucks it's easy to see why there is so much action in the state. So it's not so much where it is, but that so many people live there. There's not a day during the week that we have a California auto transport quote or order in the system. But don't worry. This doesn't mean that there's little availability. But just the opposite.
Weather Has to do with California Auto Transport
Much of the state has a Mediterranean climate, with warm summers with springs and autumns experiencing mild temperatures. The winter season mostly experiences rainy periods from end of December to mid-February. There are different zones with varying climatic characteristics, with the desert areas experiencing extremely hot summers and mild winters, while Northern California and the mountainous areas experiencing snowy winters. It has a little of everything.
Jobs and Cost of Living can be Why Customers Ship Cars Out
California's cost of living is high in most areas, about 50 percent greater than the national average, with housing costs having the greatest effect on this percentage, accounting for about 44 percent of total monthly costs.  For instance, in Los Angeles, the cost of living is over 150 percent higher than the national average and that of San Francisco about 53 percent higher. The cost of living often corresponds to the salaries of a given area. The highest paying jobs are those of software engineers, lawyers and construction project managers earning a median salary of $85,000. Those numbers are enough to make those looking to spend less come to us for California auto transport.
Reasons We Transport So Much in the Golden State
There are job opportunities in fields such as technology, the infamous Silicon Valley, and entertainment industry, in fields such as acting or production work. Though many find it very expensive to live there, it's a tradeoff that those who love it are willing to make. Those needing car transport services to move to California use National Express to assist in making the move easier on them.
More Reasons people Ship Vehicles Out of California
The major reason for most people are moving out of California over the past decade has been due to the financial recession and housing crash between 2007 and 2012, with Texas attracting most of the residents. We still move vehicles on that route quote frequently. Unemployment in some areas such as El Centro has hit 24.3 percent of the total workforce. Another reason is a search for lower taxes as California has the highest income tax in the United States, at 13.3 percent, and a sales tax of 8.25 percent, one of the highest in the country. Notably, Texas has one of the lowest income taxes. As mentioned before, the cost of living, particularly housing prices are also a contributing factor to people leaving California. Auto transport is common, and saves money. Selling, buying another vehicle often proves more costly.
Planning to ship your vehicle to or from California? We provide the great service at the best rates possible.  Dial in your information through our car shipping calculator, or simply call 1-800-284-7177 to get a rate today.
California State Links:
State of California (official site)
CALIFORNIA | Visit California
California – Wikipedia, the free encyclopedia
Proven and Professional Services in Los Angeles  
Los angeles is the prime example of today's metropolis.   It is one of the most populated cities in the country, with neary 4 million people living in there. There is not doubt, Los Angeles auto transport is a huge business, with more and more people moving in to this amazing and attractive city.
Los Angeles is the commercial and economic hub of California. The city is beautiful and rich of attractive places. Los Angeles is the second most populated city of the United States. And the most populated city of California. It is the city full of cultural diversity. Los Angeles is the city of beautiful beaches People from round the world are living there. It has rounded by beautiful mountains. Los Angeles is known as the city of angels and a city of Hollywood and Hollywood stars are living there. Los Angeles is the city of well-known Universities and Institutes. It is the city of art museums, Disneyland, and industries. It is the place where people from different religions, backgrounds, classes are living there in one place which makes different tastes. Most of the people living in Los Angeles enjoying a high living standard and therefore every individual needs to ship a car/ vehicle.
Accessibility is not an issue in Los Angeles. You have the I-5, I-10, the 210, the 101, the 134 towards Glendale, the 405, you get the idea. If you want a full list of the highways, you can always check out the Guide to Los Angeles Freeways to get an idea of how the most intricate highway system in the U.S. is all laid out.   The saying goes, "Everywhere in L.A. is 20 minutes."  And that is absolutely try without a doubt.
Los Angeles is spread over large area and it is the broad city. It would take hours to see the whole city. You will see a good amount of traffic on roads and it takes much time to travel from one place to another during rush hour. Driving is a sport in L.A., some say. It's amazing how cars drive right behind each other at highway speeds and everyone just knows how to keep up close to other vehicle that is in front of them. You will find freeways and roads in the city which makes Los Angeles a great place to drop the top down and enjoy the weather on a nice drive.
Car carriers are everywhere in L.A. There is a ton of movement of vehicles in a city that is centered around driving. This allows for a great selection of skilled carriers and drivers that are usually more conscious towards other vehicles on the roads and they take very good care of their vehicle cargo.
"Nobody walks in L.A.", and if you live there you know it's true. Residents will jump in their car to go see a neighbor. But that is the culture there, centered around the automobile. And that is what translates low rates and tremendous availability to ship your car.
Oakland, CA Auto Transport Services
National Express and ship your vehicle in or out of Oakland, California reliably. Shipping to major cities in CA has become a growing trend because of so many relocating there. This has attracted many carriers in the region.
Many auto shippers prefer going to a city like Oakland as well as to other major cities within California. There are high chances of a to and fro shipment in Oakland and thus shippers find it favorable to ship in this city. It is easier to find a reliable and professional auto shipping company in Oakland due to the high number auto shippers.
Shipping to Oakland is a booming business year round as its close proximity to Bay Area makes it a popular destination. Though most of the auto shipping is done to San Francisco, Oakland equally receives a fair share of auto shipments. Major interstate lines and highways serving the city are the I-80 which runs from the East to the West, and Interstate I-5 which runs from the North to the South of Oakland. Shipping along I-80 offers an added advantage due to linkage to Interstate I-75 and Interstate I-95. If you choose to ship along I-5, you also have linkages to major cities in California which include Interstate I-10 heading to the East and Interstate I-75.
If you choose to use either I-5 or I-80, you will end up to Oakland. The highway or interstate you choose will depend on your Pickup and delivery locations. These locations will also determine the cost of your shipping. The closer you are to major Interstates or Highways, the cheaper it is. Entry to rural areas increases the cost of your shipping. Oakland offers a good shipping zone due to quick and easy access to major locations within the city. Before you hire any particular auto shipper, make a comprehensive route which you want to use. It will save you on time as well as enable you to track how far the shipment is.
Remember before you settle for one given auto shipper, use their online shipping calculators to determine shipping estimates for your location. This also helps you know the shipping company's flexibility to pick or deliver to your preferred destination. Choosing a licensed auto shipper is also important, you don't want to infringe on state laws. It is also important to choose an auto shipping company Oakland CA who offers personalized and customized services according to your needs. Shipping needs may vary from one client to another, it's therefore to pick one professional who suits your needs.
Ready to ship your car? Call us today at 800-284-7177 or use our car shipping calculator to get a rate today.
San Francisco Transport Services
Finding an Auto transport company in San Francisco is easy. It's finding a reliable one that can get a little harder. Being a major city with developed transport and logistics system, it operates as the hub of Northern California. Auto carriers prefer shipping to areas with high number of residents as chances for a full load are high.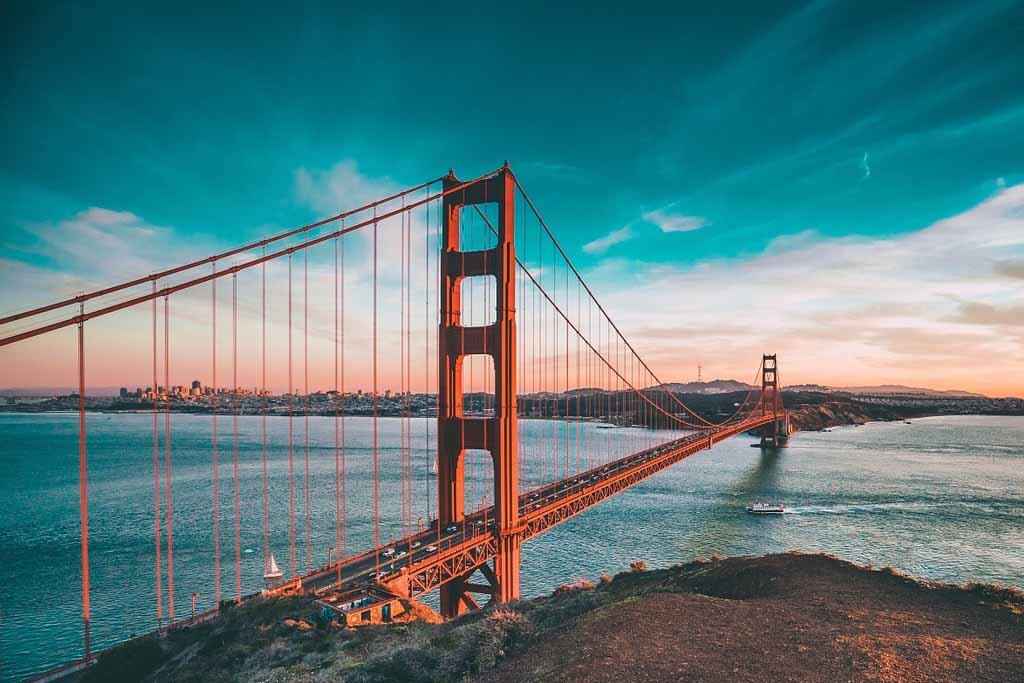 In major cities, there are well defined routes and highways as compared to rural areas and thus it gets easy finding one particular auto shipper in San Francisco California.
For auto shipping to and from San Francisco, CA major interstate highways goes through it. The I-80 is one major highway that runs through San Francisco from the East to the West. Many auto shippers prefer the I-80 because it leads to big cities and also connects to other major Highways such as the I-5 that from the North to the South of San Francisco. The I-80 would conversely lead to Boston. The main Interstate Highway also runs from the East to the West of San Francisco. Sticking along the I-80 will enhance shipping coast to coast of San Francisco.
Since shipping costs will majorly depend on your pick up and delivery locations. The best and convenient locations for your picks should be along the I-80. Along this line, you will save on costs as you can be able to navigate through inner routes to the Central of San Francisco. If you are interested in shipping to and From San Francisco CA, you can get estimates to your shipping costs by filling online shipping calculators. You can as well request a shipping quote from the shipper you choose.
Auto shipping can simple with a professional and expert in the field. Picking the right company makes the task a walk in the park. Always hire an auto transport company that is licensed and certified to offer auto shipping in San Francisco and anywhere in the country. Consider if they are offering insurance coverage for damages to your car, truck or whatever shipment. This is paramount as anything can happen while on transit, being on the safer side is better than regret. Similarly, hire an auto shipping service provider who offers a wide variety of options. You may want your car shipped in an open or closed shipment to avoid damage.
National Express offers all insurance, price guarantee, experience, and professional service. Call 800-284-7177 or the the free car shipping calculator to get a rate instantly.
Efficient, Safe, and Experienced in San Jose 
Auto shipping in the city is thriving due to the high number of residents. There are many people moving to and from San Jose CA year round. Auto shippers love this place because of the developed Highway system and Routes to and from the city.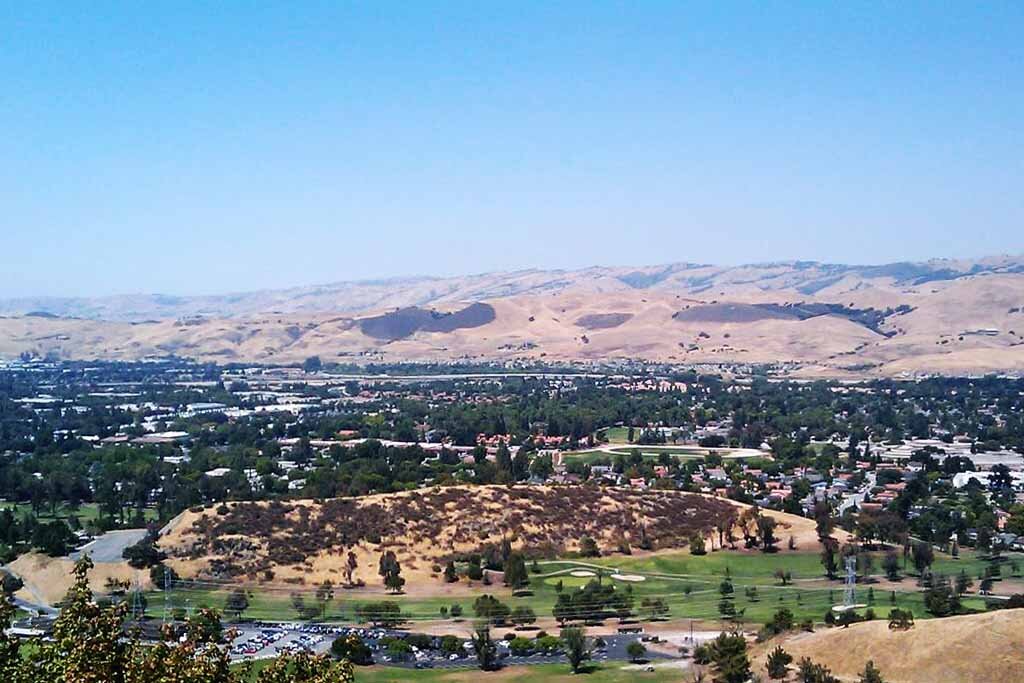 Many shippers prefer shipping to densely populated areas to shipping in sparsely or rural areas as this is relatively expensive and inconvenient. There are major Routes and interstate Highways running through the city of San Jose and thus auto shipping is easy. Finding one particular shipper for your needs is easy and wouldn't be difficult as shipping to other areas within the United States.
Route 101 running from the South to the North of San Jose is a popular Route used by auto shippers. It is also used by motorists as well sometimes it gets congested with traffic though it's the shortest route to and From San Jose. Like San Francisco, the city is served by the I-5 Interstate line that lies to the West of San Jose. For shipping along I-5, San Jose relies on other interstate lines that border the I-5. The interstate highway leads to major cities in San Jose and thus auto shippers prefer moving along it for open chances of a to and fro shipment.
If you are shipping to San Jose CA, it will heavily depend on how far your pick up and delivery locations are from the I-5 interstate. This serves as the most convenient line that serves San Jose form the North, South, East, and West. San Jose over time has been a major auto shipping destination and continues to be one major destination for vacationers. Due to being close to the Bay Area, San Jose seems to be the cheapest destination where you should ship your car, truck, boat or any other automotive.
San Jose is found in the state of California United States. It is the third largest city in California though not larger than San Francisco. The city was founded in 1877 and is a home to 984,000 residents. The city was formerly a farming zone where veterans settled after the end of the second World War. The city's population has continued to rise due to the high standards of living in the city, it's affluence and low crime levels. This has made the city become a global city. San Jose is one of those places that hosts the highest number of residents in California without too many scenic spots and vacationing destinations.
Before you sit down and decide on one particular auto shipping company, it is important to consider the cost of shipping to your area as well as your preferred delivery location. The cost will be based on the type of shipment you wish to have. You can choose between a enclosed transport or open carrier. Open means that your car will not be exposed to sun, dust and other environmental hazards that might damage your car in transit. Enclosed vehicles are sealed off from the elements.
Use the auto shipping calculator to enter basic details and the system automatically determines the cost. You can also call in at 800-284-7177 to get a rate.
Ready to Get Started with National Express?
Our professional team of trained advisors is ready. Call

to speak to yours now.